Hey it's Thursday.....which means we can almost taste that weekend!! Very exciting.
Last night I was kicking it with Tank Girl and besides blowing my mind with her super big heart and super sweet smile, we had some awesome conversations.... including the idea that
maybe
people have more than one soul mate. I know, a radical thought.... but if that were the case, what are the implications?
Would that make falling in love with more than one person legit? And how many soul mates do we get? 3? 10? 50?
And this of course brings up the conversation of reincarnation and karma.
I personally believe that we meet the same cast of characters in every life, though maybe under different incarnations! And those we love, we will always love, again and again until forever ends.
But I don't know anything about love, so don't believe anything I say anyway.
Well I know a little..... like the fact that its love that gets me up in the morning, and motivates me to do anything: Love for my friends, love for my creative endeavors, and love for YOU! ♥♥♥
Ok, enough. :)
Tonight, I'll probably stop by the Santa Monica pier for some good live music, and then I'm off to Afro Funke'! Also highly recommend is the "Middleground" party cause they'z my homies!
Last Thursday at AFRO FUNKE' was truly a lovely evening. DJ MZA came through to celebrate the release of his new "Soundscape" CD to a crowd heavy with fans. The dancers were out in full force so the floor was non stop dance circles keeping everyone on point.

This week welcome a full live Afrobeat tour de force - CHICAGO AFROBEAT PROJECT - for their first time out at AFRO FUNKE' plus resident DJs Jeremy Sole & Glenn Red will be holding it down!! We will also be hosting the official after party for the Santa Monica Pier
show of SERGENT GARCIA!

Please check out the incredible review of Nickodemus @ Afro Funke' from July 2, 2009 on LA2DAY.com http://www.la2day.com/music/an_afro_funke_affair_nickodemus_brings_the_sun_people_out_to_party_in_santa_monica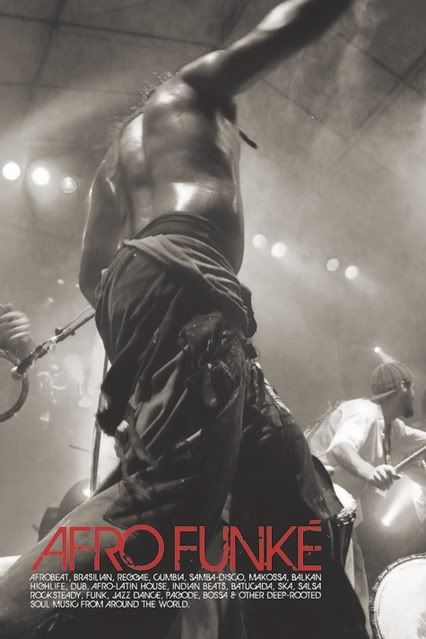 ------------------:~0~:------------------
TONIGHT
------------------:~0~:------------------
AFRO FUNKE'
WEEKLY FUNK INVOCATION
------------------:~0~:------------------
Afrobeat, Brazilian, Dub, Reggae, Cumbia, Samba Disco,
African Salsa, Afro-Latin House, Indian Beats, Makossa,
Balkan, Funk, Blues, Highlife, Broken-Afro-Beat, Salsa,
& Other deep-rooted soul music from around the world
------------------:~0~:------------------





AFRO FUNKE' LIVE PRESENTS
CHICAGO AFROBEAT PROJECT
Afrobeat cannot stand still. As the genre's tempting sounds continue a resurgence across the globe,Chicago Afrobeat Project (CAbP) remains true to its original vision of breathing the intensity of Chicago 's rich music scene into the infectious sounds of afrobeat. Rather than become caricatures of the genre, CAbP slips a reverent nod to the tradition while delivering an energized originality different from any other band on the afrobeat scene today. At each of its 100+ live performances a year, the group's frenzied songs hit audiences with a big enough one-two punch to tirelessly knock them onto the dance floor time and time again.

Afrobeat's range of influences — funk, rock, jazz, afro-cuban, high life and juju music – settle into a hypnotic, dance-compelling pulse at the core of CAbP. The group layers a fiery originality around this core through high-energy rock and experimental jazz. The trance-like grooves that hold the floor in the tradition are pushed to new borders in CAbP's second and self-produced album, (A) Move to Silent Unrest. In it, the group keeps true to the mix of respect to the tradition and forward-thinking experimentation that shine through in their live performances.
www.chicagoafrobeatproject.com

+



after party for Santa Monica Pier Show:
SERGENT GARCIA
www.myspace.com/sgtogarcia
www.santamonicapier.org

resident deejay:
JEREMY SOLE
(Afro Funke' / KCRW / Musaics)
www.kcrw.com/jeremysole
www.myspace.com/musaics
www.twitter.com/jeremysole
www.blip.fm/jeremysole

resident deejay:
GLENN RED
www.myspace.com/glenn_red

host:
ROCKY DAWUNI
www..rockydawuni.com
www.myspace.com/rockydawunimusic

afro funke' photography, booking & production:
CARY SULLIVAN
www.myspace.com/carysullivan


afro funke' promotion & production:

JORDAN ONEILL

Love Life Laughter



*Plus Surprise Guest Deejays & Players of Instruments!!*

*Have your Birthday Party @ Afro Funke'! contact: afrofunke@yahoo.com*

*Drink specials every Thursday until 10:30pm!*

------------------:~0~:------------------
AFRO FUNKE': Thursdays @ Zanzibar
1301 5th St Santa Monica , CA 90401
9pm | 21+ (EVERYONE Must Have ID!)
310-451-2221| $10
ZanzibarLive.com| AfroFunke.com
------------------:~0~:------------------
UPCOMING:
JULY 23, 2009
AFRO FUNKE' SOUND SYSTEM
+
NOHEA SOUL
(Dance Performance)
+
JOY JONES
(Listening Party
------------------:~0~:------------------

TAKE A SEC TO JOIN THE FUNKE' FAMILY:
JOIN THE AF EMAIL BLAST
Add AFRO FUNKE' on: MYSPACE | TWITTER
------------------:~0~:------------------



*Exclusive Afro Funke' T-Shirts @ the club each week.
Plus hand made hats, bags, belts & more provided by
Big Al Hats
------------------:~0~:------------------

Afro Funke' supports: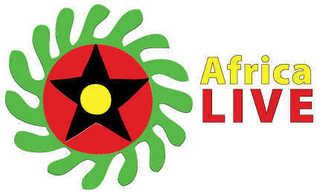 Africa LIVE! is a non-profit organization whose mission is to preserve, restore, and reinvigorate the Ghanaian music scene, creating public and industry awareness for its rich history and value, and commercial opportunities for artists and the community. Ghanaian international music star, Rocky Dawuni recognized the need to safeguard Ghana 's incredible music legacy. Through Africa LIVE! Dawuni plans to promote music education and appreciation in schools, provide schools and artists with access to instruments, venues and professional production assistance, and foster musical collaboration between the U.S. and Ghana .

We will have an Africa LIVE! donation box available at Afro Funke' each week. Or you can contact africalivemusic@gmail.com for more information regarding events and donations.

------------------:~0~:------------------
With a little help from our friends:



------------------:~0~:------------------

"The world is but a canvas to the imagination."

Henry David Thoreau
------------------:~0~:------------------


Also tonight, check out Heyoka, Ruff Hauser, Stephan Jacobs, and Heavenly Father:
Every Thursday, Friday, Saturday and Sunday catch Cirque Berzerk! Not to be miss folks:
Not to be miss folks!
Visit the official Cirque Berzerk website here!
Also tonight is the best drum and bass weekly in LA:
Also tonight is the 3 year Dance Right celebration:



Always fill your LIFE with LOVE and LAUGHTER ~ PEACE OUT