It's Thursday y'all, and for me that means the start of the weekend. I'm going to be down by the Santa Monica pier enjoying some live reggae music and then I'm heading over to Afro Funke' to get my good vibes refill!
As for tonight's events....
Tonight is
Afro Funke'
!!!
We were all shocked by the passing of the one and only King of Pop, Michael Jackson, on Thursday, June 25, 2009. But our blessing was that we had the opportunity to celebrate his timeless musical legacy at AFRO FUNKE' that very night.

The night began with a listening party for the brand new Ocote Soul Sounds "Coconut Rock" album which is slammin. Rocky Dawuni next took the mic to introduce DJ Drez who was celebrating the release of his new "Jahta Beat 2" album along with friends Sheila Govindarajan and Dominic performing live to accompany him as well as amazing live painting by Stephen Lopez We closed out the night with an hour long dedication to Michael by our own resident DJs Jeremy Sole and Glenn Red along with a video display of highlights of his career. The energy and love that permeated last week's gathering was unlike any other...thank you to all the beautiful souls who filled the room and uplifted all of us.

This week we have HUGE night with a KCRW Presents show from one of AFRO FUNKE'S favorite DJs with live performances plus an after party for a world wide phenomenon...
------------------:~0~:------------------
THURSDAY, JULY 2, 2009
------------------:~0~:------------------
AFRO FUNKE'
WEEKLY FUNK INVOCATION
------------------:~0~:------------------
Afrobeat, Brazilian, Dub, Reggae, Cumbia, Samba Disco,
African Salsa, Afro-Latin House, Indian Beats, Makossa,
Balkan, Funk, Blues, Highlife, Broken-Afro-Beat, Salsa,
& Other deep-rooted soul music from around the world
------------------:~0~:------------------
guest deejay:
NICKODEMUS
"Sun People" Release Party
w/ Special Live Guests!
After a strong first album release entitled, "Endangered Species," Nickodemus is finally ready to unleash the second solo album, "SUN PEOPLE!" Inspired by the big fireball in the sky & some wonderful people, it features some uplifting dance music from all parts of the World including Guinea, Colombia, Puerto Rico, Brazil, Romania, India, Turkey, UK & his hometown in Brooklyn, NYC! Some of the original Endangered Species cast is on the album including Jay Rodriguez, Quantic, Hector "Tempo" Alomar & the Candela Allstars, Zeb, Nappy G & Real Live Show. New additions to the signature Nickodemus sound on "Sun People" include Guinean born
singer Ismael Kouyate, Indian classical & pop singer Falu, Richard Shepherd of Radio Mundial, Brazilian born singer Liliana of the band Maracatu, the versatile voice of Nuriya, the younger members of Taraf de Haidouks & The New York Gypsy Allstars.

From being a regular DJ in the early days of Giant Step, to running one of NYC's longest running parties called Turntables on the Hudson, Nickodemus has been a steady force on the music scene for over 12 Years. He has travelled the World as a DJ since he's 18 & has been dropping musical productions of his own since 1999 with his cult classics "Cleopatra in New York" & "Mariposa" in 2001. His last album featured "Mi Swing es Tropical" which was not only a Worldwide club anthem but was also featured in the itunes + ipod adverts in the Summer of 2007.

He's weighed in heavy with remixes for Billy Holiday, Nina Simone, Thievery Corporation, Sultan Kahn, Omar Faruk Tekliebek, Balkan Beat Box, The Pimps of Joytime & many more... Like his live DJ sets, get ready to go on a musical journey through the World of funky- organic- urban dance music all seen through the eyes of a New York native who consistently makes music without borders for everyone to enjoy!

"SUN PEOPLE" will be released June 16th, 2009 & if you didn't get enough of the Nickodemus sound by then, stay tuned for the reflection album of Sun People remixes & original songs inspired by the Moon called "MOON PEOPLE" in October 2009.
"Sun People reflects a rich musicality, while infectious rhythms keep the party live. Nickodemus truly knows no borders on this global dance floor."
Jason Bentley, Music Director, KCRW.
www.nickodemus.com
www.elsmusic.com
+
after party:
PLAYING FOR CHANGE
@ Santa Monica Pier
"Playing for Change is a multimedia movement created to inspire, connect, and bring peace to the world through music. The idea for this project arose from a common belief that music has the power to break down boundaries and overcome distances between people. No matter whether
people come from different geographic, political, economic, spiritual or ideological backgrounds, music has the universal power to transcend and unite us as one human race. And with this truth firmly fixed in our minds, we set out to share it with the world.

Musicians from different cultures uniting together for the common purpose of peace through music is a powerful statement. For the past four years Playing For Change has traveled the world with a mobile recording studio and cameras in search of such inspiration. Throughout the journey we created a family of over 100 musicians from all walks of life. We connect these musicians together with "Songs Around The World." The Playing For Change Band is the next chapter in our story. Now people everywhere can witness first hand the transformational power of music and love that comes from the Playing For Change Band."
Afro Funke's
own
Rocky Dawuni
appears on two tracks on the
Playing for Change
"Songs Around the World"
album including a cover of
Bob Marley's "War" featuring Bono!
http://www.youtube.com/watch?v=fgWFxFg7-GU/
Playing For Change Band
will join us immediately following their
Twilight Dance Series
show at the
Santa Monica Pier (7pm)
for their official after party!
www.playingforchange.com
www.santamonicapier.org
resident deejay:
JEREMY SOLE
(Afro Funke' / KCRW / Musaics)
www.kcrw.com/jeremysole
www.myspace.com/musaics
www.twitter.com/jeremysole
www.blip.fm/jeremysole
resident deejay:
GLENN RED
www.myspace.com/glenn_red
host:
ROCKY DAWUNI
www.rockydawuni.com
www.myspace.com/rockydawunimusic

afro funke' photography, booking & production:
CARY SULLIVAN
www.myspace.com/carysullivan

afro funke' production, promotion:
JORDAN ONEILL
www.twitter.com/jordaniscreativ

*Plus Surprise Guest Deejays & Players of Instruments!!*

*Have your Birthday Party @ Afro Funke'! contact: afrofunke@yahoo.com*

*Drink specials every Thursday until 10:30pm!*

------------------:~0~:------------------
AFRO FUNKE': Thursdays @ Zanzibar
1301 5th St Santa Monica, CA 90401
9pm | 21+ (EVERYONE Must Have ID!)
310-451-2221| $10
ZanzibarLive.com| AfroFunke.com
------------------:~0~:------------------
TAKE A SEC TO JOIN THE FUNKE' FAMILY:
JOIN THE AF EMAIL BLAST
Add AFRO FUNKE' on: MYSPACE | TWITTER
------------------:~0~:------------------



*Exclusive Afro Funke' T-Shirts @ the club each week.
Plus hand made hats, bags, belts & more provided by
Big Al Hats
------------------:~0~:------------------

Afro Funke' supports: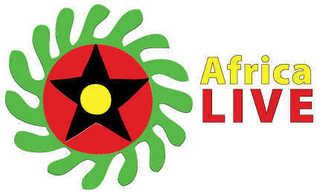 Africa LIVE! is a non-profit organization whose mission is to preserve, restore, and reinvigorate the Ghanaian music scene, creating public and industry awareness for its rich history and value, and commercial opportunities for artists and the community. Ghanaian international music star, Rocky Dawuni recognized the need to safeguard Ghana's incredible music legacy. Through Africa LIVE! Dawuni plans to promote music education and appreciation in schools, provide schools and artists with access to instruments, venues and professional production assistance, and foster musical collaboration between the U.S. and Ghana.

We will have an Africa LIVE! donation box available at Afro Funke' each week. Or you can contact africalivemusic@gmail.com for more information regarding events and donations.

------------------:~0~:------------------
With a little help from our friends:



------------------:~0~:------------------

"In a world filled with hate, we must still dare to hope. In a world filled with anger, we must still dare to comfort. In a world filled with despair, we must still dare to dream. And in a world filled with distrust, we must still dare to believe."

Michael Jackson
------------------:~0~:------------------





Also tonight Swan/Belle Reve at the Desert Rose in Los Feliz (music from 8pm~9:30ish):






Also tonight is Simple Citizens at the Root Down:





Also tonight catch Cirque Berzerk LIVE!!!



2 shows every Thursday through Sunday night from June 18th to July 5th!

Get all the info here!


Also tonight, the return of RESPECT:





Also Thursday July 2nd is Dance Right:





Also tonight catch AFEX - DJ ADAM 12 / 83 - 95 HIP HOP / CLASSICS - GUEST : DJ J-LOGIC @ Temporary Spaces


Also tonight catch Gaslamp Killer and the Hit&Run Crew: