So I got my Hollywood on last night. I went to the BPM/Vapors party and caught some good sets including DJ Medhi, Pase Rock, Will.I.Am and a great video/music set by Peanut Butter Wolf!
I realized last night that it's ok to be "cool"
You know, everyone is thinking about being cool. And with the right music, it's possible that everyone can become cool.
Right?
Listen to this and tell me you don't feel cool, just because you're listening to it:
Me and the friends I rolled out with had some deep conversations as well. Here we are spreading wisdom in the vip line:
Topics ranged from soul mates, to love, to balance, and we also debated if it was possible to meet the "one" at a club. I argued yes... because if you are there.... well then so can she/he :)
Right?!!
My homeboy definitely found a really awesome grrl...well she found him:
Which leads me to my final (and more personal) realization..... I don't need pick up lines.... if a girl likes me, I'll just know!
Cheers!
So with that, tonight promises more adventures. Join the cool kids and enjoy LA's music and nightlife culture....
Tonight is
Afro Funke'
!!!
3 words, people: CHICAGO AFROBEAT PROJECT! Absolutely blazing live show last week from these luminary cats. Truly carrying the Afrobeat torch with power and authenticity. JEREMY SOLE and GLENN RED hit it especially hard on there sets too, keeping the room packed and sweaty all night. The energy was intense, and the sounds were deep and lively! ...thank you all for another outrageous night!

This week is family night so put your dancing shoes on and come through!

We have a special Polynesian dance performance scheduled plus a

listening party for a true soul sistah!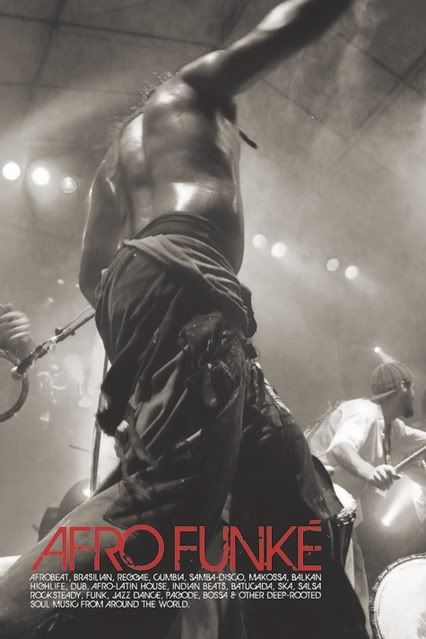 ------------------:~0~:------------------

TONIGHT

------------------:~0~:------------------

AFRO FUNKE'

WEEKLY FUNK INVOCATION

------------------:~0~:------------------

Afrobeat, Brazilian, Dub, Reggae, Cumbia, Samba Disco,

African Salsa, Afro-Latin House, Indian Beats, Makossa,

Balkan, Funk, Blues, Highlife, Broken-Afro-Beat, Salsa,

& Other deep-rooted soul music from around the world

------------------:~0~:------------------

AFRO FUNKE' SOUND SYSTEM

featuring





resident deejay:

JEREMY SOLE

(Afro Funke' / KCRW / Musaics)

www.kcrw.com/jeremysole

www.myspace.com/musaics

www.twitter.com/jeremysole

www.blip.fm/jeremysole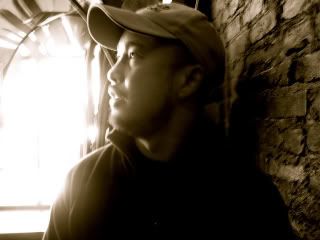 resident deejay:

GLENN RED

www.myspace.com/glenn_red

+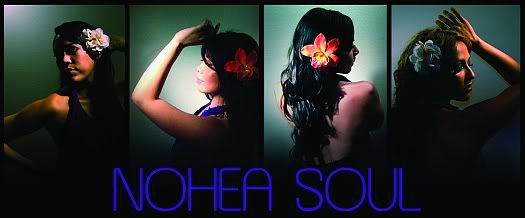 dance performance:

NOHEA SOUL

"Nohea", the Hawaiian expression for "loveliness", perfectly describes the four beautiful and talented ladies who will share their joyful Aloha spirit with the Afro Funke' family this Thursday night. With a combined 20+ years of Polynesian dance experience on local and international stages, Nohea Soul debuts a one-of-a-kind program choreographed to both traditional and modern rhythms, paying homage to an ancient art form with a funky and slightly sassy twist. Be a part of the celebration as these lovely and soulful dancers get your heads bobbing, your bodies moving, and your hips wiggling just a little harder...



+






9-10pm listening party w/ giveways:

JOY JONES "GODCHILD"

"Afro-beat lullabies, future jazz protest songs and electronic hymns is how I would best describe the collection of ditties that is my debut full-length album, Godchild. I've spent quite a bit of time thinking about what I want to say and the messages that I want to put out. This has been a complete labor of love and I hope that it translates and transforms into a tool for change. Thank to some fabulous folk, incredible blessings, good ole fashioned elbow grease and divine unction, we are finally here. For starters, you can check the new 12" out on Love Jones Recordings/Recordbreakin. You can get yo vinyl on or check for it on itunes!"

www.myspace.com/lovejonesrecordings.com



host:

ROCKY DAWUNI

www.rockydawuni.com

www.myspace.com/rockydawunimusic



afro funke' photography, booking & production:

CARY SULLIVAN

www.myspace.com/carysullivan



afro funke' promotion & production:

JORDAN ONEILL

www.twitter.com/jordaniscreativ


*Plus Surprise Guest Deejays & Players of Instruments!!*
*Have your Birthday Party @ Afro Funke'! contact: afrofunke@yahoo.com*
*Drink specials every Thursday until 10:30pm!*

------------------:~0~:------------------

AFRO FUNKE': Thursdays @ Zanzibar

1301 5th St Santa Monica , CA 90401

9pm | 21+ (EVERYONE Must Have ID!)

310-451-2221| $7 before 11pm - $10 after

ZanzibarLive.com| AfroFunke.com

------------------:~0~:------------------

next:

JULY 30, 2009

LISTEN RECOVERY CREW

Invades

AFRO FUNKE'

www.listenclothing.com

+

"FUNK AID FOR AFRICA"

Listening Party

www.nextaid.org

------------------:~0~:------------------

TAKE A SEC TO JOIN THE FUNKE' FAMILY:

JOIN THE AF EMAIL BLAST

Add AFRO FUNKE' on: MYSPACE | TWITTER

------------------:~0~:------------------




*Exclusive Afro Funke' T-Shirts @ the club each week.

Plus hand made hats, bags, belts & more provided by

Big Al Hats
------------------:~0~:------------------


Afro Funke' supports: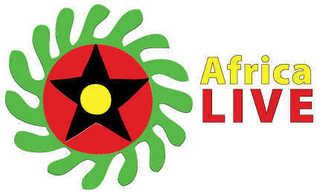 Africa LIVE! is a non-profit organization whose mission is to preserve, restore, and reinvigorate the Ghanaian music scene, creating public and industry awareness for its rich history and value, and commercial opportunities for artists and the community. Ghanaian international music star, Rocky Dawuni recognized the need to safeguard Ghana 's incredible music legacy. Through Africa LIVE! Dawuni plans to promote music education and appreciation in schools, provide schools and artists with access to instruments, venues and professional production assistance, and foster musical collaboration between the U.S. and Ghana .


We will have an Africa LIVE! donation box available at Afro Funke' each week. Or you can contact africalivemusic@gmail.com for more information regarding events and donations.


------------------:~0~:------------------

With a little help from our friends:





------------------:~0~:------------------



"Everybody wants to be a rock star but nobody wants to take guitar lessons."



Marquita Thomas

------------------:~0~:------------------




Also tonight and all weekend catch Cirque Berzerk! (Running til the end of August every Thursday Friday, Saturday and Sunday) Not to be miss folks:
Not to be miss folks!
Visit the official Cirque Berzerk website here!
Also tonight catch Flosstradamus in the OC:
Also tonight catch Edward Sharpe and the Magnetic Zero's for free at the Hammer:
http://hammer.ucla.edu/programs/detail/program_id/244
Also tonight catch DJ Medhi, 12th Planet, and DJ Skeet Skeet at Dance Right:
Also tonight check out the SMOG crew as they invade the RESPECT spot:
Also tonight is the Twilight Dance Series at the Santa Monica Pier:
Also tonight catch Philip Glass at the Hollywood Bowl:
http://www.hollywoodbowl.com/music/artist_detail.cfm?id=2270
Also tonight catch House Shoes:
Also tonight is the opening night of French Kiss:
Also tonight catch Ceremony:


Always fill your LIFE with LOVE and LAUGHTER ~ PEACE OUT