I was at the Priceless camp out this last weekend. And it was pretty much a PERFECT event. One of the best music events of the year. Camping, good people, a forest, a river we could swim in, and great great music. I heard a lot of future music by people like Kether, Timonkey, Random Rab, Mimosa, Eprom, Ill Gates, Deru, R/D, Tinker, and more.
Read about the festival here!
Afterwards we took an impromptu trip to San Francisco where we met up with
Symbiosis
peeps, and a very talent producer
Audiovoid
where we made beats all day long. Can't wait to work on the mix. Some real crunk/dub/hiphop/soul music!
The best part, the really priceless moments, were these: 1) at the festival on the last day, me and some new and old friends took all the floaties by the river, I mean ALL of them, and started building a floaty tower, so that we could dive in!! We kept rebuilding it and more people started jumping into it.....it was super fun good times! I'm waiting on getting the videos back to post up!
And 2) Me and my two friends flipped a coin before deciding to go to SF, but it kept saying not to go, each time, best out of 3 and so forth ... so I said fuck the coin!
And we were all glad I did, because it was a completed blessed and mad fun trip! (And for those who know, immediately after we chased our destiny, a little black crow flew over our car)

Stay tuned for all my pictures!
So in terms of events, check out the following tonight and this weekend:
1st off... the Santa Monica pier is having its free concert series 7pm-10pm. Bring a blanket and bring me booze! Let's go! Tonight's guest is Joan Baez! Info @ -> http://www.santamonicapier.org/
Then tonight is
Afro Funke'
!!!
Oh what a night....we started out at the Santa Pier for the PLAYING FOR CHANGE show with a surprise guest appearance by AFRO FUNKE' own ROCKY DAWUNI. The opening night of the Twilight Dance Series was absolutely packed both on the pier and on the sand. Afterwards the whole band and crew descended on AFRO FUNKE' to witness the outrageous sets by DJ NICKODEMUS and our own JEREMY SOLE for the KCRW Presents show with lines down the street! JEREMY and GARTH TRINIDAD will be hosting ROCKY DAWUNI'S free shows at the CALIFORNIA PLAZA on FRIDAY, JULY 10!


This week at AFRO FUNKE' we welcome a fantastic local guest DJ for the release of his brand new mix CD!!


------------------:~0~:------------------

TONIGHT

------------------:~0~:------------------

AFRO FUNKE'

WEEKLY FUNK INVOCATION

------------------:~0~:------------------

Afrobeat, Brazilian, Dub, Reggae, Cumbia, Samba Disco,

African Salsa, Afro-Latin House, Indian Beats, Makossa,

Balkan, Funk, Blues, Highlife, Broken-Afro-Beat, Salsa,

& Other deep-rooted soul music from around the world

------------------:~0~:------------------




guest deejay:

MZA

"SOUNDSCAPE MIX" Release Party!

A Los Angeles native and aficionado of jazzy break-beats & up-tempo goodies. Mza is a true taste maker and has been serving up L.A. 's dance floors for many years. Highly reputable for his mixtapes/CDs and his heavy involvement in the club circuit, Mza is constantly on the grind looking to develop & continue his success as a DJ/Arranger/Producer.


Already label as LA's "mixtape king". His newest release entitled "Soundscape" is an eclectic mix of up-tempo, soulful, & jazzy music ranging from extraordinaire producer Quantic to the smooth voice of Ben Westbeech, & classic funk flava of The Doobie Brothers. A soul shocker! Guarantee!! Along with his many mixtapes/cd releases, Mza had just recently launched his very own online radio show "Soul Circle Radio" which consist a wide range of soul, funk, jazz, afrobeat, & Brazilian music. You can catch his live show every Saturdays 12-2pm pst online at:

www.soulcircleradio.com

www.myspace.com/mza


resident deejay:

JEREMY SOLE

(Afro Funke' / KCRW / Musaics)

www.kcrw.com/jeremysole

www.myspace.com/musaics

www.twitter.com/jeremysole

www.blip.fm/jeremysole


resident deejay:

GLENN RED

www.myspace.com/glenn_red


host:

ROCKY DAWUNI

www.rockydawuni.com

www.myspace.com/rockydawunimusic


afro funke' photography, booking & production:

CARY SULLIVAN

www.myspace.com/carysullivan


afro funke' promotion & production:

JORDAN ONEILL

Love Life Laughter!




*Plus Surprise Guest Deejays & Players of Instruments!!*

*Have your Birthday Party @ Afro Funke'! contact: afrofunke@yahoo.com*

*Drink specials every Thursday until 10:30pm!*

------------------:~0~:------------------

AFRO FUNKE': Thursdays @ Zanzibar

1301 5th St Santa Monica , CA 90401

9pm | 21+ (EVERYONE Must Have ID!)

310-451-2221| $7 before 11pm - $10 after

ZanzibarLive.com| AfroFunke.com

------------------:~0~:------------------

UPCOMING:

JULY 10, 2009

ROCKY DAWUNI

& the REVELATION PROJECT

@

GRAND PERFORMANCES

( CALINFORIA PLAZA )

FREE! 12PM & 8PM

www.grandperformances.org

+

JULY 16, 2009


AFRO FUNKE' LIVE PRESENTS

CHICAGO AFROBEAT PROJECT

www.chicagoafrobeatproject.com

------------------:~0~:------------------


TAKE A SEC TO JOIN THE FUNKE' FAMILY:

JOIN THE AF EMAIL BLAST

Add AFRO FUNKE' on: MYSPACE | TWITTER

------------------:~0~:------------------





*Exclusive Afro Funke' T-Shirts @ the club each week.

Plus hand made hats, bags, belts & more provided by

Big Al Hats

------------------:~0~:------------------

Afro Funke' supports: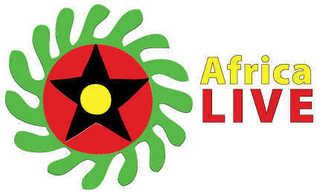 Africa LIVE! is a non-profit organization whose mission is to preserve, restore, and reinvigorate the Ghanaian music scene, creating public and industry awareness for its rich history and value, and commercial opportunities for artists and the community. Ghanaian international music star, Rocky Dawuni recognized the need to safeguard Ghana 's incredible music legacy. Through Africa LIVE! Dawuni plans to promote music education and appreciation in schools, provide schools and artists with access to instruments, venues and professional production assistance, and foster musical collaboration between the U.S. and Ghana .


We will have an Africa LIVE! donation box available at Afro Funke' each week. Or you can contact africalivemusic@gmail.com for more information regarding events and donations.

------------------:~0~:------------------

With a little help from our friends:





------------------:~0~:------------------


"There is a crack in everything. That is how the light gets in."



Leonard Cohen

------------------:~0~:------------------




Also tonight check out this cool film/live music event:
Also tonight is the downtown artwalk, get some art in ya at these two shows and check out at least one of your after party options (THOUGHT I HIGHLY RECOMMEND AFRO FUNKE'):
Also tonight, RESPECT club has returned tonight its drum and bass vs dubstep:
Introducing Kitchen Wisdom Class Series, beginning July 9
Get all the info here: http://rasafoods.com/?p=33
Also tonight, catch the Elevator's live at StereoLove:
Also tonight catch Dance Right in Downtown:
Also tonight catch Aloe Blacc at the Root Down:
*** UPCOMING EVENETS ***
July 10th catch Rocky Dawuni & the Revolution project live (2 free shows!!!):
Also Friday July 10th Space Island is bringing you another amazing event:
July 10th/11th: http://www.labyrinthmasquerade.com/
Friday July 10th catch Mix Master Mike live:
Also July 10th, catch Dam Funk live with J-Logic and Aloe Blacc:
Also June 10th catch Klever and hundreds of raving kids at:
On Saturday July 11th, The Do LaB is proud to present The BIG! Sideshow Funfair: our Burning Man fundraiser.
We are building a Burning Man theme camp in conjuction with El Circo called
"Simpler Times"
Are you ready to have more fun that you've ever had before in your whole life while supporting this unique collaboration at the Funfair FUNraiser Extravvaganza???
So join us on July 11th for our BIG! Sideshow Funfair
Featuring the Spectacular TALENTS of:
LUCENT DOSSIER EXPERIENCE
SUDDENLY DAPPER
JOCELYN MARCH
MONICA DANGERPANTS
SUNNY & ANGEL
AGENT RED
THE HELMET TWINS
BEEP BEEP
SWAN
ASHLEY KNIGHT
JESUS CHRIST HIMSELF
and of course MUCH MUCH more!
with MUSIC by:
EL PAPACHANGO (El Circo)
JUPITER (The Do Lab)
JONNY COTA (El Circo)
SAMMY BLISS (Do Lab / Pocket)
JESSE WRIGHT (Do Lab / Pocket)
So you will definitely be motivated to dance!!
Also featuring the FUNFAIR GAMES:
The Dirty Peep Show
Drunk Dunk Tank
"Get The Money" Wheel
Notcha' Mamas Milk Bottle
Majestic Cornhole
Pop the Balloon Biatch
And so many more fun games for you to play with!!!
Also featuring The Interactive LIVE AUCTION and VARIETY SHOW
hosted by DUGAN O'NEAL
With tons of great auction items provided by our AMAZING COMMUNITY:
Skin Graft
Firegroove
Lightning in a Paint Can
Android Jones
Bassnectar
RasaFoods
Wild Card
Siouxzen Kang
Katie Lee
Carlos Vera
Glitch Mob
16 Bit DJ Academy
Good looking humans
Tickets to great summer-time events
Massages
Belly Dance lessons
Spa Treatments
Essential Oil and Feng Shui consultations
Clothing from our great community of designers
Amazing ART pieces
Burning Man supplies
Post BM Car Detailing
Photo Sessions
Guitar Lessons
Acupuncture
And of course much more!!!!
And this is all happening at a BRAND NEW DOWNTOWN LOS ANGELES LOCATION
SATURDAY JULY 11th
8PM-4AM
http://www.ELCIRCO.THEDOLAB.com
Get your advanced tickets here!
July 11th:
Saturday July 11th, don't miss this daytime party featuring Jeremy Sole, Glenn Red, Breaksetra, J-Boogie's Dubtronic Science, and tons more of music and art: (this one ends at 10pm, so come down to the Do LaB event listend above!!!)
Also July 11th catch Jeremy Ellis live at the Rhythm Section....this man is a genius!!
Also July 11th catch the Villians and more here:
Also Junly 11th catch Vikter Duplaix live:
On Sunday July 12th catch a free park party in the Valley...don't miss a set by Heavenly Father:
Wow.....what am amazing weekend.
Also Sunday July 12th catch both Louie Vega snd J-Boogie at Deep:
Also Sunday July 12th enjoy this pool party at the downtown Standard hotel:
July 13th go check out DJ Skeet Skeet's new Monday night spot: