As you already know, and the world knows, Michael Jackson passed away today. I find myself really sad about this, even though I did not know him personally. I am sad because as a musician and performer, I was raised watching his work, his videos, and listening to his music. As a kid growing up, he was the coolest person on earth. Too many memories to mention.
And I was looking forward to his upcoming concerts, so that I could finally see him live.
I'm not sure what else to say.
I just want to celebrate his accomplishments. There is a little bit of him in all of us. He gave the world so much creativity, and for that he will always be the King of Pop to me!
Here's a little something in memory of a true star!
Tonight, like every Thursday, I work at Afro Funke' at Zanzibar in Santa Monica, and the whole production staff, DJ's and I have agreed to make tonight about Michael.
Please stop by if you feel like we do, and let's celebrate his accomplishments!
Tonight is
Afro Funke'
!!!
Coming off of the high from our 6 Year Anniversary Celebration, it was befitting to have DJ Chief Boima, originally from Sierra Leone, to come grace the dance floor with some modern African sounds. The night began with a listening party for Laura Izibor's truly inspiring new album "The Truth Will Be Told."

This week welcome back to the fold one of Afro Funke's favorite sons for a record release 
party for his new album PLUS a litening party from a recent live guest at the club 
which is super sweet like coconut wata!
f

------------------:~0~:------------------
TONIGHT
------------------:~0~:------------------
AFRO FUNKE'
WEEKLY FUNK INVOCATION
------------------:~0~:------------------
Afrobeat, Brazilian, Dub, Reggae, Cumbia, Samba Disco,
African Salsa, Afro-Latin House, Indian Beats, Makossa,
Balkan, Funk, Blues, Highlife, Broken-Afro-Beat, Salsa,
& Other deep-rooted soul music from around the world
------------------:~0~:------------------



guest deejay:
DREZ
"Jahta Beat 2" Release Party
w/ Special Live Guests!
DJ Drez is one of the most prominent, diverse and influential DJs in the LA underground
music scene. Drez explores boundaries by combining yesterdays roots with the ingenuity of 
todays hip hop. Although Drez is primarily known as a Hip Hop DJ and producer, those who 
know him have experienced his talents for jazz, soul and world music. From mix tapes to full
length albums, festivals performing for audiences of 30 thousand and yoga classes of 30 Drez
contributes his multidimensional sound to the world of music with style ,grace and consciousness.
www.djdrez.com

+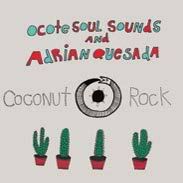 9-10pm listening party & giveaways:
OCOTE SOUL SOUNDS
"Coconut Rock"
Ocote Soul Sounds banner for their new full length album, Coconut Rock, released on 
ESL Music. After two stellar albums, this time around Coconut Rock finds the duo loosened up, slipping effortlessly into their trademark psychedelic afro-latin funk groove. From the Latin 
breakbeat rhythms of album lead-off "The Revolt of the Cockroach People" to the cumbia bounce of "Tu Fin, Mi Comienzo" to the easy guitar soundscapes of "Vendendo Saude e Fe" featuring Brazilian songstress Tita Lima, Coconut Rock is the third chapter in Ocote Soul Sound's unparalleled journey through sonic realms beyond!.
www.ocotesoul.com
www.eslmusic.com

resident deejay:
JEREMY SOLE
(Afro Funke' / KCRW / Musaics)
www.kcrw.com/jeremysole
www.myspace.com/musaics
www.twitter.com/jeremysole
www.blip.fm/jeremysole

resident deejay:
GLENN RED
www.myspace.com/glenn_red

host:
ROCKY DAWUNI
www.rockydawuni.com
www.myspace.com/rockydawunimusic

afro funke' photography, booking & production:
CARY SULLIVAN
www.myspace.com/carysullivan

afro funke' promotion & production:
JORDAN ONEILL
www.twitter.com/jordaniscreativ

*Plus Surprise Guest Deejays & Players of Instruments!!*

*Have your Birthday Party @ Afro Funke'! contact: afrofunke@yahoo.com*

*Drink specials every Thursday until 10:30pm!*

------------------:~0~:------------------
AFRO FUNKE': Thursdays @ Zanzibar
1301 5th St Santa Monica, CA 90401
9pm | 21+ | 310-451-2221| $7 before 11pm / $10 after
ZanzibarLive.com| AfroFunke.com
------------------:~0~:------------------
TAKE A SEC TO JOIN THE FUNKE' FAMILY:
JOIN THE AF EMAIL BLAST
Add AFRO FUNKE' on: MYSPACE | TWITTER
------------------:~0~:------------------



*Exclusive Afro Funke' T-Shirts @ the club each week.
Plus hand made hats, bags, belts & more provided by
Big Al Hats
------------------:~0~:------------------

Afro Funke' supports: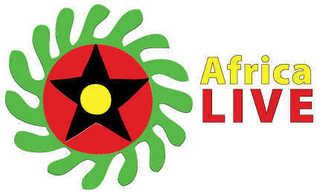 Africa LIVE! is a non-profit organization whose mission is to preserve, restore, and reinvigorate the Ghanaian music scene, creating public and industry awareness for its rich history and value, and commercial opportunities for artists and the community. Ghanaian international music star, Rocky Dawuni recognized the need to safeguard Ghana's incredible music legacy. Through Africa LIVE! Dawuni plans to promote music education and appreciation in schools, provide schools and artists with access to instruments, venues and professional production assistance, and foster musical collaboration between the U.S. and Ghana.

We will have an Africa LIVE! donation box available at Afro Funke' each week. Or you can contact africalivemusic@gmail.com for more information regarding events and donations.

------------------:~0~:------------------
With a little help from our friends:



------------------:~0~:------------------

"The best we can do, then, in response to our incomprehensible and 
dangerous world, is to practice holding equilibrium internally - 
no matter what insanity is transpiring out there."

Elizabeth Gilbert
------------------:~0~:------------------


Also tonight catch Cirque Berzerk LIVE!!!
2 shows every Thursday through Sunday night from June 18th to July 5th!
Get all the info here!
*** UPCOMING EVENTS ***
Friday June 26th catch the premiere of "The Mutaytor LIVE AT THE ART OF CHANGE INAUGURAL BALL"
On January 20th, 2009, the world celebrated the inauguration of Barack Obama as the 44th President of the United States and the first African-American to ever hold the office. On that night in Los Angeles, legendary multi-media super group, The Mutaytor, hosted a sold out gala at the prestigious Mayan Theatre before an ecstatic crowd of 1,500. Many long time fans of the band maintain it as being one of the single most inspired and rapturous performances in the bands ten year history. Captured in stunning high definition video, with immaculately recorded digital audio, this now legendary show is preserved for the ages. Come relive this historic night again with one of America's most electrifying bands at the top of their game.
For tickets visit: http://www.downtownindependent.com/events/the-mutaytor-live-at-the-art
And the official after party is Nous Nouveau featuring Mimosa, R/D, Braden & Pod
Visit http://nousnouveau.com/ for all the info!
Also Friday June 26th: Catch Cirque Berzerk LIVE!!!
2 shows every Thursday through Sunday night from June 18th to July 5th!
Get all the info here!
June 26 & 27: Electric Dairy Carnival (LA's largest rave event ever when in 2008 it hit over 60,000 people) returns as a two day event.
and the event includes Sound Tribe Sector 9 along with the line up below:
Saturday June 27th catch Eduardo Castillo, DJ Kerry, and Scott K. at the Eclectech pool party:
Also Saturday June 27th, enjoy this daytime pool party:
June 27th -
Create:Fixate
presents BUILD
Exploring Art, Architecture, and Design
"Build" is a theme exploring the visual architecture of life and how it moves you.
On Saturday, June 27th, emerging and established visual artists and musicians will create
a collective definition for build (v.) to develop or give form according to a plan or process;
create: to make something by combining materials or parts. Create:Fixate's artists have been
engaged in the construction and design of this landscape, a space full of sound and structure that we
trust will engage you in an exhilarating experience. In turn, as the audience, we welcome you to
"build" on our shapes and definitions with your own perceptions. Each structure ventured upon has a
certain push or pull that helps to define who we are in the world. So, join us in our visual and aural journey.
SATURDAY, June 27, 2009 : 7pm - 3am : GALLERY PREVIEW 4-7pm
*Kids Creativity Zone from 4-7 pm*
OPTICAL LOUNGE
ART : PHOTOGRAPHY : SCULPTURE : MULTIMEDIA : INSTALLATION : LIVE PAINTING
Amy Bernays : Amy Shawley : Ando Pndlian : Antje Menikheim : Christopher Hall
David Knudsen : David Phillips : Francesco D'Isa : Gary Palmer : Greg Boudreau : Jill Freeman
Jewely Koh : Kate Daly : Kelly Thompson : Chris Rowland : Leif Maginnis : Michele Castagnetti
Michelle Berc : Mike Russek : Patrick Haemmerlein : Sage Raval : Michael Waterman
Stephanie Han Windham : Tracy Sagalow : Will Koffman
INSTALLATION
11.1 : Jessica Viola : James Peterson
VIDEO PROJECTIONS
Mr. Cocoon
STUDENT ART WORK
Environmental Charter High School and its Green Ambassador Program
FASHION/JEWELRY
Brooke Benson Designs : Carson Leather : Dandy : Delevo Designs
Rhys Burmann : Sasha Bell Jewelry : Queen King
LIVE PAINTING
Max Neutra : Michael Pukac
LIVE ACTION ART (LAA) PRESENTS
(re)build Art Competition
AUDIO LAB
HOUSE : TECHNO : DOWNTEMPO : BREAKS : EXPERIMENTAL : WORLD RHYTHMS : LIVE MUSIC
LAB .01
Kenneth Graham Ovum/Immigrant : Rodolfo Juarez DFA
Tricia Halloran Brave New World : Jamesen Re DDP : AquaVee C:F/Hale
LAB .02
Wes the Mes Universal Records : Jessica Viola live : Christos Kedras kapa music : DJ Vika heat
Bass Cadets live : Miraz Ensemble featuring Sara Universe live : Arthur Autumn live
CURATED & PRODUCED BY Michelle Berc MUSIC COORDINATOR Andrea Giardina
A VERY SPECIAL THANX TO C:F Board Members, Staff, & Volunteers for their contributions!
Premiere Events Center
613 Imperial St., Los Angeles, CA 90021
$15 Admission before 10pm/$20 after
Gallery Preview $5 suggested donation
Also Saturday June 27th, check out Red Lightning Beats with Kraddy formerly of the Glitch Mob, BLVD featuring Souleye, Vokab Kompany, and Heavenly Father:
Also Saturday June 27th, check out Plump's 3 year anniversary featuring Particio and more!
Get all the info here: http://losangeles.tribe.net/event/Plump-June-27th-Wild-things/downtown-la-90021/62203fc2-2993-4891-8967-abdcf7c53918
June 27th: Catch Cirque Berzerk LIVE!!!
2 shows every Thursday through Sunday night from June 18th to July 5th!
Get all the info here!
Saturday July 27th check out this drum and bass event featuring a slew of old school cats:
Also Saturday June 26th check out Holy Ghost and Louisahhh at Big Saturday:
Saturday June 27th: Exploring Techno
June 26th and 27th is all the Spectrum Festival:
Sunday June 28th, check out the weekly Beatswap:
Sunday June 28th, go to the official EDC after party at Deep:
Sunday June 28th: Catch Cirque Berzerk LIVE!!!
2 shows every Thursday through Sunday night from June 18th to July 5th!
Get all the info here!
Sunday June 28th, enjoy this dubstep bbq:
Also SUnday June 28th: