Thought of the week: I took this picture the other realizing it is a perfect metaphor for life!
How about some music for your listening pleasure?
As for some of tonight's event's....
Thursday June 4th: AFRO FUNKE'
It's always like that - the good kind of MADNESS when DJ PELAU
comes back to spin with us! ...and how fresh is FUZZBEE on the flute!? Here's to all that came out before 10pm to grab free copies of the
BALKAN BEAT BOX remix CD!

This week we wecolme A VERY SPECIAL guest DJ for a KCRW Presents show! Plus we have a listening party from the queen bee of
Afro Soul Pop!!

Plus we have two AMAZING upcoming events - "Afro Funke' Night"
@ the Fowler Museum at UCLA (free!) on June 6 plus the Afro Funke' 6 Year Anniversary Celebration on June 11 at Zanzibar so make your calendars and come down!!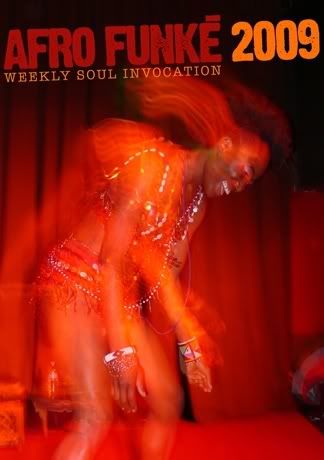 ------------------:~0~:------------------
THURSDAY, JUNE 4, 2009
------------------:~0~:------------------
AFRO FUNKE'
WEEKLY FUNK INVOCATION
------------------:~0~:------------------
Afrobeat, Brazilian, Dub, Reggae, Cumbia, Samba Disco,
African Salsa, Afro-Latin House, Indian Beats, Makossa,
Balkan, Funk, Blues, Highlife, Broken-Afro-Beat, Salsa,
& Other deep-rooted soul music from around the world
------------------:~0~:------------------

THURSDAY, JUNE 4, 2009



guest deejay:
OHMEGA WATTS
With a humble B-Boy swagger and original hip hop values Ohmega Watts first release on Ubiquity was a soulful and DJ friendly solo 12" featuring his group Lightheaded and Quannum Recording Artists
The Lifesavas. "A Request" was an up tempo J5 party-style hip-hop banger with beats to rock dance floors from coast to coast. While "Illuminate" provided a smoother buttery sound, and "Wind It Up" an instrumental
mid-tempo flava…Most of the music on this 12" came together in a live, random, spur of the moment session."A Request" turned heads worldwide including internationally respected DJs like Mr. Scruff, Gilles Peterson,
Greyboy, and the Los Angeles-based Heavyweight Record Pool. Earning comparisons to Digital Underground and Pete Rock it also scored Ohmega Watts an album deal with Ubiquity.

Last fal MC and producer Milton Campbell aka Ohmega Watts came correct with organic and energetic hip hop, funk and soul on his debut album "The Find". His sound is original, from the heart, straight no chaser music. The Find refers to both musical and personal inspiration and track themes span from crate diggin'dreams and musical reminiscing, social commentary and spiritually charged story telling. Inspired as much by hip hop legends like Eric B & Rakim and Premier as contemporary electronic producers like RJD2 and The Herbaliser, and old school experimentalists like Shuggie Otis The Find pushes current industry-standard boundaries. "Sick of the monotony, we got the remedy" he declares in "Long Ago." Most of the music is played live and re-sampled by Watts and a cast of supporting musicians - there are no loops or played-out samples and within tunes he often switches beats up moving from one musical vibe into another.
www.ohmegawatts.comwww.ubiquityrecords.com

+


9-10pm listening party & giveways:
ZAP MAMA "ReCreation"
We live in challenging times. Economic, social and political forces in every part of our interconnected globe are triggering an unprecedented transformation in the way we govern, the way we do business, the way we interact and the way we live. For many of us, the challenges can be overwhelming. That's when it's time to look at ourselves, our relationships and the world as a whole from a new perspective.

Zap Mama has a plan. This multicultural musical entity led by Afropean vocalist and songwriter Marie Daulne is sending everyone on vacation, and the first and only item on the itinerary is ReCreation (HUCD 3159), their new album set for worldwide release on May 26, 2009, on Heads Up International, a division of Concord Music Group.

In addition to a rhythm section rooted in a rich Brazilian vibe, ReCreation also boasts a guest list of high-profile vocalists including Bilal, G. Love, actor Vincent Cassel (La Haine, Ocean's Twelve) and several others. The album offers everything the title suggests – a time to make a break, to renew, and to play. "That moment when you are relaxing and enjoying yourself," says Daulne, "is the perfect moment to create a new person within yourself – to heal yourself and let go of all the negative aspects of your life. In those times when you relax, you recreate yourself."

And in so doing, she says, we strengthen those longstanding relationships that are at the foundation of who we are. ReCreation is, among other things, Daulne's reaffirmation of the important ties that bind us all – parent and child, lover and friend, artist and audience, singer and song, human and universe. Although constantly evolving, these are the dynamics that connect us to our loved ones, our communities and to the world.
www.zapmama.com
www.headsup.com
www.giantstep.net

resident deejay:
JEREMY SOLE
(Afro Funke' / KCRW / Musaics)
www.kcrw.com/jeremysole
www.myspace.com/musaics
www.twitter.com/jeremysole
www.blip.fm/jeremysole

resident deejay:
GLENN RED
www.myspace.com/glenn_red

host:
ROCKY DAWUNI
www.rockydawuni.com
www.myspace.com/rockydawunimusic

afro funke' photography, booking & production:
CARY SULLIVAN
www.myspace.com/carysullivan

afro funke' promotion/production:
JORDAN ONEILL
http://jordaniscreative.blogspot.com

*Plus Surprise Guest Deejays & Players of Instruments!!*

*Have your Birthday Party @ Afro Funke'! contact: afrofunke@yahoo.com*

*Drink specials every Thursday until 10:30pm!*

------------------:~0~:------------------
AFRO FUNKE': Thursdays @ Zanzibar
1301 5th St Santa Monica, CA 90401
9pm | 21+ | 310-451-2221| $7 before 11pm / $10 after
ZanzibarLive.com| AfroFunke.com
------------------:~0~:------------------
TAKE A SEC TO JOIN THE FUNKE' FAMILY:
JOIN THE AF EMAIL BLAST
Add AFRO FUNKE' on: MYSPACE | TWITTER
------------------:~0~:------------------



*Exclusive Afro Funke' T-Shirts @ the club each week.
Plus hand made hats, bags, belts & more provided by
Big Al Hats
------------------:~0~:------------------

UPCOMING SPECIAL EVENTS!!




June 6, 2009

Afro Funke' @ the Fowler Museum!!

On the evening of June 6 we'll be transporting Afro Funké
to the Fowler Museum at UCLA with dancing to grooves by KCRW DJ Jeremy Sole in theirbeautiful courtyard, an African drum and dance performance by Balandugu Kan in the galleries, and a semi-acoustic set by Rocky Dawuni.
7 to 9pm / free / no reservations required / cash bar
www.fowler.ucla.edu

---------------------:~0~:--------------------




AFRO FUNKE' 6 YEAR ANNIVERSARY!!

June 11, 2009

featuring
Kon & Amir
DJ Day
Jeremy Ellis LIVE
Balandugu Kan LIVE!
DJ Jeremy Sole
DJ Glenn Red

Hosted by Rocky Dawuni
Visuals by Puzzle Piece

+ KOGI Korean BBQ Truck will be parked outside from 11pm to 1am!!

&
MUCH MORE!

Presale tickets $10
www.templebarconcepts.tickets.musictoday.com/TempleBarConcepts/calendar.aspx
$15 @ Door

Sponsored by:

www.vitacoco.com
www.printgreen.com
www.waxpoetics.com
www.fusicology.com
www.universal-rhythm.com
------------------:~0~:------------------

Afro Funke' supports: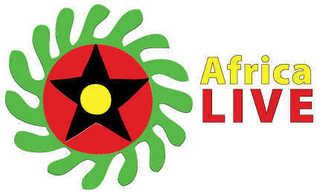 Africa LIVE! is a non-profit organization whose mission is to preserve, restore, and reinvigorate the Ghanaian music scene, creating public and industry awareness for its rich history and value, and commercial opportunities for artists and the community. Ghanaian international music star, Rocky Dawuni recognized the need to safeguard Ghana's incredible music legacy. Through Africa LIVE! Dawuni plans to promote music education and appreciation in schools, provide schools and artists with access to instruments, venues and professional production assistance, and foster musical collaboration between the U.S. and Ghana.

We will have an Africa LIVE! donation box available at Afro Funke' each week. Or you can contact africalivemusic@gmail.com for more information regarding events and donations.

------------------:~0~:------------------
With a little help from our friends:



------------------:~0~:------------------

"The most powerful weapon on earth is the human soul on fire."

Ferdinand Foch
------------------:~0~:------------------


Also tonight:
Also tonight: