What's going on with me? Have you seen my status updates?
Well take a look at the madness:
-It's officially fall and I'm officially falling for you!
-nervous for a phone call like jr high all over again
-withdrawlssssssssssss! too many withdrawls at once!! like fire on my skin. banana's i tell you!!!
-"distracted / attracted / heart hyjacked / getting it on like a jacket /as a matter of fact / going bananas for a peach kinda racket"
-I want to live in your pocket!
-Visit me in my dreams!
So with all that, I guess I had to repost this song again today:
As for your nightlives tonight..... it's Thursday so that means Afro Funke' y'all!!
Last Thursday was another reason why we love yall!
NOISETTES listening party was from 9-10pm, and then SUBHIRA (from Chile ) stepped on stage (female vocalist, beats/keyboardist & drummer) to drop
two heavy 15-minute songs on us. Then, Glenn Red and Jeremy Sole
double-teamed on the decks all night, drawing a whirlwind on the dancefloor.
This week we have a fantastic DJ down from SF who we have been wanting to get in the
room for quite awhile plus a totally cutting edge live kora & and trumpet combo direct from
Senegal and Germany ! 

Plus there is an early evening fundraiser from one of AFRO FUNKE'S favorite collaborators!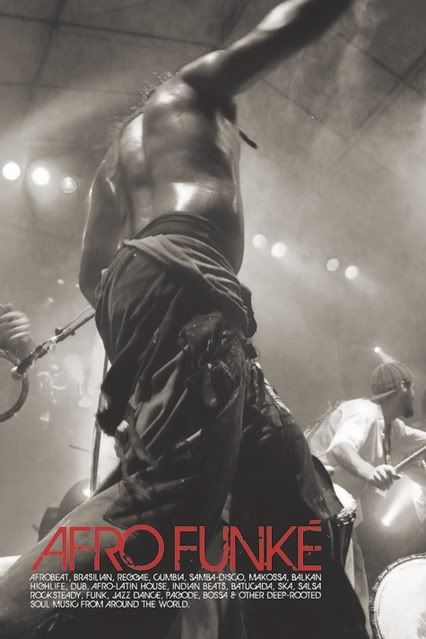 ------------------:~0~:------------------
TONIGHT
------------------:~0~:------------------
AFRO FUNKE'
WEEKLY FUNK INVOCATION
------------------:~0~:------------------
Afrobeat, Brazilian, Dub, Reggae, Cumbia, Samba Disco,
African Salsa, Afro-Latin House, Indian Beats, Makossa,
Balkan, Funk, Blues, Highlife, Broken-Afro-Beat, Salsa,
& Other deep-rooted soul music from around the world
------------------:~0~:------------------
AFRO FUNKE' LIVE PRESENTS



DJ SEP
A DJ, producer, and promoter based in the Bay Area, DJ Sep spins dub, dubstep, reggae, dancehall,and electronic dance music influenced by the Middle East, India, Africa, and the Americas. She is the founder, promoter, and main resident DJ at Dub Mission, one of the longest running dub & reggae parties in the U.S. , possibly the world. A weekly Sunday night party based in San Francisco , Dub Mission presents cutting-edge dub, roots reggae, dancehall and dubstep, and will celebrate its thirteenth anniversary in September 2009. Dub Mission has featured artists from all over the
world, including Mad Professor, Adrian Sherwood, Twilight Circus Dub Sound System, and The Scientist to name a few. DJ Sep has also been nominated for an SF Weekly Music Award in the best DJ category, and has spun at venues and clubs in London , New York , Los Angeles , Miami ,
and throughout the Bay Area. Her radio program, "Off The Beaten Path," is a mix of many forms of electronic music, and airs Monday nights on KPFA (94.1 FM or www.kpfa.org) from 10 pm to midnight PST . DJ Sep has opened for a wide array of artists including Sly & Robbie, The Wailers,
Kruder & Dorfmeister, Les Nubians, Rachid Taha, AfroCelt Sound System, Transglobal Underground, Angelique Kidjo, The Cinematic Orchestra, Nortec Collective, Issa Bagayogo, Habib Koite, and many more. For more information, please visit:
www.dubmissionsf.com
www.myspace.com/djsepmusic

+



ABLAYE CISSOKO & VOLKER GOETZE
live
Today's cross-cultural fusions often transcend both geography and genre, and whether it was fate or design that brought together Ablaye Cissoko and Volker Goetze, it is the listener who ultimately benefits. Despite any cultural barriers that separated them, Cissoko, the Senegalese griot singer
and traditional West African 21-stringed kora player, and Goetze, the German-born, New York-based trumpeter discovered they had much in common, both musically and personally. Their commonalities can be heard on Sira, which is an album that reaffirms the maxim that music is the universal language. They appear tonight as part of their first USA tour together.

#2 Album, CMJ World Music Chart

"5 stars! Their serene dialogue, inspired by tradition and inventing a
new vocabulary at the same time, is both thrilling and soothing." -
Mondomix France

"Cross-cultural fusion at its most sublime; Cissoko's keening vocals
and cascading kora underpin much of the album, with Goetze weaving
delicate yet sturdy lines (on trumpet) when inspiration strikes and
Cissoko responding in kind...Delightful, mysterious, and indeed,
ground breaking." - Jazzwise UK

"The music on this album is a revelation." Songlines UK

http://obliqsound.com/
www.myspace.com/cissokogoetze

+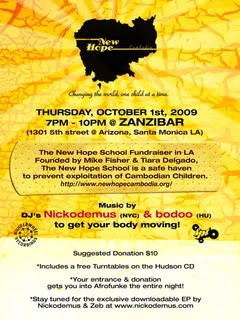 "New Hope Cambodia"
Fundraiser
with
NICKODEMUS
7-10pm / $10 suggested donation /
www.newhopecambodia.org
www.nickodemus.com

resident deejay:
JEREMY SOLE
(Afro Funke' / KCRW / Musaics)
www.kcrw.com/jeremysole
www.myspace.com/musaics
www.twitter.com/jeremysole
www.blip.fm/jeremysole


resident deejay:
GLENN RED
www.myspace.com/glenn_red

host:
ROCKY DAWUNI
www.rockydawuni.com
www.myspace.com/rockydawunimusic

afro funke' photography, booking & production:
CARY SULLIVAN
www.myspace.com/carysullivan

afro funke' promotion & production:
JORDAN ONEILL
www.facebook.com/jordaniscreative

*Plus Surprise Guest Deejays & Players of Instruments!!*

*Have your Birthday Party @ Afro Funke'! contact: afrofunke@yahoo.com *

*Drink specials every Thursday until 10:30pm!*

------------------:~0~:------------------
AFRO FUNKE': Thursdays @ Zanzibar
1301 5th St Santa Monica , CA 90401
9pm | 21+ (EVERYONE Must Have ID!)
310-451-2221| $10
ZanzibarLive.com| AfroFunke.com
------------------:~0~:------------------
UPCOMING:

OCTOBER 8, 2009

CHRIS ANNIBELL
(Afrokinetic)
www.myspace.com/chrisannibell
+
MAXWELL
Listening Party
+
live painting by STEVEN LOPEZ
& projections by ACID WASH
------------------:~0~:------------------
TAKE A SEC TO JOIN THE FUNKE' FAMILY:
JOIN THE AF EMAIL BLAST
Add AFRO FUNKE' on: MYSPACE | TWITTER
------------------:~0~:------------------



*Exclusive Afro Funke' T-Shirts @ the club each week.
Plus hand made hats, bags, belts & more provided by:
www.bigalhats.etsy.com
------------------:~0~:------------------

Afro Funke' supports: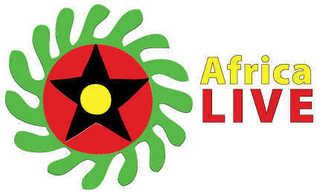 Africa LIVE! is a non-profit organization whose mission is to preserve, restore, and reinvigorate the Ghanaian music scene, creating public and industry awareness for its rich history and value, and commercial opportunities for artists and the community. Ghanaian international music star, Rocky Dawuni recognized the need to safeguard Ghana 's incredible music legacy. Through Africa LIVE! Dawuni plans to promote music education and appreciation in schools, provide schools and artists with access to instruments, venues and professional production assistance, and foster musical collaboration between the U.S. and Ghana .

We will have an Africa LIVE! donation box available at Afro Funke' each week. Or you can contact africalivemusic@gmail.com for more information regarding events and donations.

------------------:~0~:------------------
With a little help from our friends:



------------------:~0~:------------------

"A dream you dream alone is only a dream.
A dream you dream together is reality."

JOHN LENNON
------------------:~0~:------------------


** D U S T **
NIRVANA of Beverly Hills
Street:
8689 Wilshire Blvd
Join us for our official kick-off of DUST. This will be a weekly space to connect connect with your playa family old & new. Music, Art, Performance, & Fashion in a stellar location worthy of our tribe. This is an event space for us...and has No Cover all night.
This week the evening starts with the stylings of POD @ 8:00. Perfect even if you just have time after work or whatever to pop in for a bite or a drink.
This weeks mood inspiring entertainment...
~Imagika (www.djimagika.com)
w/ Sunny on Drums
~Henry Strange
w/ DVine1 on Sitar
~Pod (Space Island, LABA)
NIRVANA features Gourmet Indian Cuisine & Tasty Cocktails (try the Nirvana!!). Also Sultry Bedside Dinning, Water Features Galore and Magnificent Artifacts From Round The World.
**No Cover**
Also tonight is KCRW'S "World Music on the Terrace" w/ LOCOS POR JUANA + DJ MARIO COTTO
WESTFIELD CENTURY CITY
10250 SANTA MONICA BLVD
Century City, CA
Also tonight see Asobi Seksu live
Also tonight see 12th Planet at Respect:
Also tonight catch Andy Cassette at Hype. RSVP: CASSETTEANDCOUNTROCKULA@GMAIL.COM
Also tonight is Dance Right:
Also tonight catch the Dark Entries party:

Always fill your LIFE with LOVE and LAUGHTER ~ PEACE OUT