Here is my song for the week ... you can use it to start your day/night out right! Bless up! (and make sure to follow your destiny)
I've been sticking close to the planetary alignments this week as well, like what my generic horoscope widget had to say:
So guess what...the weekend is almost here. In case you can't wait, don't! Here's your list of tonight's events to get y'all warmed up!
First off, it's the Downtown Art Walk tonight, and there is one place you MUST go....
The Surveillance Room is a monthly gallery (openings during Downtown artwalk) curated by Michelle Burk, founder of
Create:Fixate
Also tonight is ....


------------------:~0~:------------------
AFRO FUNKE'
WEEKLY FUNK INVOCATION
------------------:~0~:------------------
Afrobeat, Brazilian, Dub, Reggae, Cumbia, Samba Disco,
African Salsa, Afro-Latin House, Indian Beats, Makossa,
Balkan, Funk, Blues, Highlife, Broken-Afro-Beat, Salsa,
& Other deep-rooted soul music from around the world
------------------:~0~:------------------


Alright, family; last Thursday was intensely beautiful!
Started the night off with the screening of the amazing film
"Footsteps in Africa", about the nomadic Tuareg tribes of the
Sahara. After that KCRW's TOM SCHNABEL did a great set
to a dancefloor that was packed by 10:30pm! Then our own
JEREMY SOLE welcomed everyone in with a few words and
beats, before SAMBADA absolutely tore the house down with
an hour of Brazilian rhythms and harmonies!

After that, residents GLENN RED and J.SOLE went back and forth
all night on the tables, keeping the room filled until last call.
Much love to all of you for making it a special one, and to our
good friends Rae and Nickodemus for dancing all night with us!
AFRO FUNKE' LIVE PRESENTS

"HERMANO BROTHERS"
featuring members of Ocote Soul Sounds,
Antibalas, Grupo Fantasma!
The Hermano Brothers (aka Martín Perna and Adrian Quesada, the heads behind Antibalas and Grupo Fantasma, and Ocote Soul Sounds bring you a special - psychedelic latin borderlands funk, with a social and spiritual message, with an ace 7 piece band.

The group features members of Antibalas, 2009 Grammy-nominated Grupo Fantasma, Very Be Careful,Chico Mann and the Breakestra. You can check some of our sounds at myspace.com/ocotesoulsounds. We will be releasing our third full length album "Coconut Rock" on ESL Music (Thievery Corp) on 6/23.
www.ocotesoul.com

resident deejay:
JEREMY SOLE
(Afro Funke' / KCRW / Musaics)
www.kcrw.com/jeremysole
www.myspace.com/musaics
www.twitter.com/jeremysole
www.blip.fm/jeremysole

resident deejay:
GLENN RED
www.myspace.com/glenn_red

host:
ROCKY DAWUNI
www.rockydawuni.com
www.myspace.com/rockydawunimusic

afro funke' photography, booking & production:
CARY SULLIVAN
www.myspace.com/carysullivan

afro funke' production & promotion:
JORDAN ONEILL
www.twitter.com/jordaniscreativ


*Plus Surprise Guest Deejays & Players of Instruments!!*

*Have your Birthday Party @ Afro Funke'! contact: afrofunke@yahoo.com*

*Drink specials every Thursday until 10:30pm!*

------------------:~0~:------------------
AFRO FUNKE': Thursdays @ Zanzibar
1301 5th St Santa Monica, CA 90401
9pm | 21+ | 310-451-2221| $10
ZanzibarLive.com| AfroFunke.com
------------------:~0~:------------------
TAKE A SEC TO JOIN THE FUNKE' FAMILY:
JOIN THE AF EMAIL BLAST
Add AFRO FUNKE' on: MYSPACE | TWITTER
------------------:~0~:------------------



*Exclusive Afro Funke' T-Shirts @ the club each week.
Plus hand made hats, bags, belts & more provided by
Big Al Hats
------------------:~0~:------------------

Afro Funke' supports: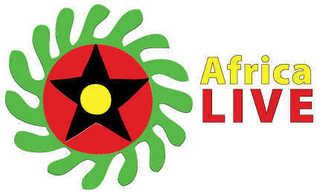 Africa LIVE! is a non-profit organization whose mission is to preserve, restore, and reinvigorate the Ghanaian music scene, creating public and industry awareness for its rich history and value, and commercial opportunities for artists and the community. Ghanaian international music star, Rocky Dawuni recognized the need to safeguard Ghana's incredible music legacy. Through Africa LIVE! Dawuni plans to promote music education and appreciation in schools, provide schools and artists with access to instruments, venues and professional production assistance, and foster musical collaboration between the U.S. and Ghana.

We will have an Africa LIVE! donation box available at Afro Funke' each week. Or you can contact africalivemusic@gmail.com for more information regarding events and donations.

------------------:~0~:------------------
With a little help from our friends:



------------------:~0~:------------------

"I must walk into darkness to find the light and
walk into fear to find peace."

------------------:~0~:------------------


Aaaand also Thursday:
Another option after the Downtown Art Walk:
Also tonight is Rise Up!:
Also tonight, dance right: