So to give y'all the apartment update, I guess I'm moving out of my place in the next day. Now I'm still searching for a nice place to go, and have even contemplated the following: "Hey mom and dad, what are you guys doing with that spare room? Can I borrow it for a month?"
The really amazing thing today is how many people have sent me their positive energy, and even had this conversation with Jordan Squared:
So today being what it has, how about getting out there tonight and really remembering and celebrating what makes life worth living. It's Afro Funke' night, so the stage has been set.
Tonight:
Alright family, those who came out last Thursday know what
I'm about to say; magic! good feelings, great music, and a
couple hundred sweaty dancers with big smiles!

DJ CENTER came out from NYC to grace the place, and did
it with ease. J.SOLE brought them on an early journey through
a few countries, and GLENN RED went heavy on it!

Speaking of our two residents, this Thursday is their chance to
truly spread out, all night. These "Afro Funke' Soundsystem" nights
have become favorites for the dancers, as the residents run court
with long, steady sets that build to a frenzy!


------------------:~0~:------------------
THURSDAY, APRIL 30, 2009
------------------:~0~:------------------
AFRO FUNKE'
WEEKLY FUNK INVOCATION
------------------:~0~:------------------
Afrobeat, Brazilian, Dub, Reggae, Cumbia, Samba Disco,
African Salsa, Afro-Latin House, Indian Beats, Makossa,
Balkan, Funk, Blues, Highlife, Broken-Afro-Beat, Salsa,
& Other deep-rooted soul music from around the world
------------------:~0~:------------------


AFRO FUNKE' SOUND SYSTEM
featuring



resident deejay:
JEREMY SOLE
(Afro Funke' / KCRW / Musaics)
Afro Funke' co-founder and resident DJ, Jeremy Sole is on a mission to show how music is a universal language, and that each culture's rhythms and melodies are no more than slang - different accents of the same mother tongue. His DJ sets, remixes and original compositions juxtapose world sounds and experimental beats into a sonic ritual - a celebration of life out loud. Sole recently did a remix for Femi Kuti on the "Femi vs KCRW Soundclash", and is working on several remixes and re-edits, as well as original pieces for his "Musaics" collaborative recording project. Some of these "Musaics" have been featured on mixes and compilations by Om Records, J-Boogie, Sake One, Chicken George, Lightning Head (aka BiggaBush) and more.

Sole has shared the studio and the stage with Sly Stone, Ben Harper, Stevie Wonder, Seu Jorge, Ray Charles, War, Antibalas Afrobeat Orchestra, Roy Ayers, Lauryn Hill and hundreds of others. He had the distinct honor of being the DJ that was mixing the California Democratic Party's Election Night Celebration at the exact moment when Barack Obama officially became our 44th President.

Catch Sole on 89.9 KCRW Wednesdays from 12-3am, as he reaches from the roots to the branches of every genre. If you're not in LA you can listen to, and comment on the week's archived show at:
www.kcrw.com/jeremysole
www.myspace.com/musaics
www.twitter.com/jeremysole
www.blip.fm/jeremysole



resident deejay:
GLENN RED
www.myspace.com/glenn_red



live percussion:
RICK WREN
www.myspace.com/smallaxerick

host:
ROCKY DAWUNI
www.rockydawuni.com
www.myspace.com/rockydawunimusic

afro funke' photography, booking & production:
CARY SULLIVAN
www.myspace.com/carysullivan

afro funke' promotion:
JORDAN ONEILL
www.myspace.com/jordaniscreative

*Plus Surprise Guest Deejays & Players of Instruments!!*

*Have your Birthday Party @ Afro Funke'! contact: afrofunke@yahoo.com*

*Drink specials every Thursday until 10:30pm!*

------------------:~0~:------------------
AFRO FUNKE': Thursdays @ Zanzibar
1301 5th St Santa Monica, CA 90401
9pm | 21+ | 310-451-2221| $7-10
ZanzibarLive.com| AfroFunke.com
------------------:~0~:------------------
TAKE A SEC TO JOIN THE FUNKE' FAMILY:
JOIN THE AF EMAIL BLAST
Add AFRO FUNKE' on: MYSPACE | TWITTER
------------------:~0~:------------------



*Exclusive Afro Funke' T-Shirts @ the club each week.
Plus hand made hats, bags, belts & more provided by
Big Al Hats
------------------:~0~:------------------

Afro Funke' supports: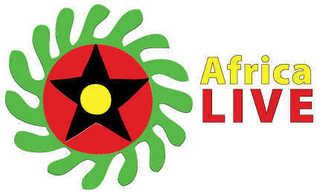 Africa LIVE! is a non-profit organization whose mission is to preserve, restore, and reinvigorate the Ghanaian music scene, creating public and industry awareness for its rich history and value, and commercial opportunities for artists and the community. Ghanaian international music star, Rocky Dawuni recognized the need to safeguard Ghana's incredible music legacy. Through Africa LIVE! Dawuni plans to promote music education and appreciation in schools, provide schools and artists with access to instruments, venues and professional production assistance, and foster musical collaboration between the U.S. and Ghana.

We will have an Africa LIVE! donation box available at Afro Funke' each week. Or you can contact africalivemusic@gmail.com for more information regarding events and donations.

------------------:~0~:------------------
With a little help from our friends:



------------------:~0~:------------------

Humility is a terrible thing to waste. Use it with class and use it often.

Anonymous
------------------:~0~:------------------


ALSO TONIGHT! The Glitch Mob and DJ AM:
and gotta give a shout out to Respect with Total Science tonight as well: