April 2nd:
Tonight see
Kether
Live @ Knighting Factory before they destroy Coachella.
Also tonight, my weekly recharge: Afro Funke'
Last Thursday, in a word, was pure "reflection." Hundreds of fam 'n friends packed in Zanzibar to reflect on over 5 years of the Afro Funke' Sound. J.Sole n' Glenn Red were also reflecting the light coming from all of your faces....Keep shining y'all!

Big thanks to Wawi Amasha from Mami Afrika Fashions
and all of the lovely ladies who joined in the fashion show! Shout outs to Will on Didgeridoo and Marwan Mograbi & Rick Wren who held it down with an impromptu percussion jam!! You just never know what is going to happen at Afro Funke'!

This week we celebrate with a smokin DJ all the way from Atlanta for his
first time out at Afro Funke'! Don't forget to come through early for drink specials and reduced admission!

AFRO FUNKE'
WEEKLY FUNK INVOCATION
------------------:~0~:------------------
Afrobeat, Brazilian, Dub, Reggae, Cumbia, Samba Disco,
African Salsa, Afro-Latin House, Indian Beats, Makossa,
Balkan, Funk, Blues, Highlife, Broken-Afro-Beat, Salsa,
& Other deep-rooted soul music from around the world
------------------:~0~:------------------



guest deejay:
MIKE ZARIN
(4Deep | Atlanta)
Native Atlantan Mike Zarin has been shaping the musical landscape in his city since his late teens. After handing off numerous mix tapes to friends and DJ's, he was invited to play the opening slot on Friday nights when he was just 17. Always known as the young one, Mike went on to build relationships with other DJ's, club owners and music industry contacts after graduating high school in 2002. In 2004 Mike began hosting Houseworks, one of the longest running radio programs at Georgia State University's 100,000 watt radio station, WRAS 88.5FM. There, he educated listeners on DJ's from around the globe, local talent, as well as DJing frequently himself. Mike also hosted a Sounds Like This which expanded listeners to global sounds from the Afrobeat sounds of Fela to the Free Jazz of Sun Ra. Later that year Mike formed 4Deep, a local promotional outfit specializing in monthly house music events dubbed "Connect". Since then Mike & 4Deep have welcomed world renown Dj's to the city of Atlanta including Roy Davis Jr, Recloose, Boo Williams, Halo Varga, Dj Garth, Jojo Flores, Master Kev, and more. 4Deep has been synonymous with quality house music while continuing to educate it's patrons on new and emerging talent from all over the nation.
www.myspace.com/dazarin

resident deejay:
JEREMY SOLE
(Afro Funke' / KCRW / Musaics)
www.myspace.com/musaics
*hear Sole on 89.9 KCRW (or kcrw.com)
Wednesdays nights 12-3am

resident deejay:
GLENN RED
www.myspace.com/glenn_red

host:
ROCKY DAWUNI
www.rockydawuni.com
www.myspace.com/rockydawunimusic

afro funke' photography, booking & production:
CARY SULLIVAN
www.myspace.com/carysullivan

afro funke' online marketing, promotion, production:
JORDAN ONEILL
www. twitter.com/jordaniscreativ

*Plus Surprise Guest Deejays & Players of Instruments!!*

*Have your Birthday Party @ Afro Funke'! contact: afrofunke@yahoo.com*

*Drink specials every Thursday until 10:30pm!*

------------------:~0~:------------------
AFRO FUNKE': Thursdays @ Zanzibar
1301 5th St Santa Monica, CA 90401
9pm | 21+ | 310-451-2221| $7-10
ZanzibarLive.com | AfroFunke.com
------------------:~0~:------------------
TAKE A SEC TO JOIN THE FUNKE' FAMILY:
JOIN THE AF EMAIL BLAST
Add AFRO FUNKE' on: MYSPACE | TWITTER
------------------:~0~:------------------
\
Afro Funke' supports: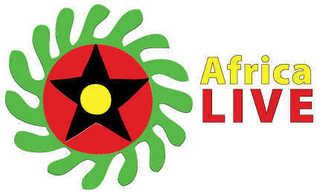 Africa LIVE! is a non-profit organization whose mission is to preserve, restore, and reinvigorate the Ghanaian music scene, creating public and industry awareness for its rich history and value, and commercial opportunities for artists and the community. Ghanaian international music star, Rocky Dawuni recognized the need to safeguard Ghana's incredible music legacy. Through Africa LIVE! Dawuni plans to promote music education and appreciation in schools, provide schools and artists with access to instruments, venues and professional production assistance, and foster musical collaboration between the U.S. and Ghana.

We will have an Africa LIVE! donation box available at Afro Funke' each week. Or you can contact africalivemusic@gmail.com for more information regarding events and donations.

------------------:~0~:------------------

"We either make ourselves happy or miserable.
The amount of work is the same."

CARLOS CASTENADA


Also tonight, featuring Jeremy Sole, but earlier in the evening: