HIIII. SORRY I'VE BEEN MISSING. COACHELLA BEEN TAKING UP A TON OF MY TIME, AND I DON'T HAVE THE INTERNET AT HOME NOW.... BUT WILL SOON, AND WILL GET Y'ALL UPDATED ONCE AGAIN ON ALL OF LA'S AMAZING HAPPENINGS.
TONIGHT:
Last week was BLAZING at AFRO FUNKE'! 9-10pm we hosting the listening party for the new Easy Star Allstars "Lonely Hearts Dub Band" album, gave away a bunch of them to the early birds. Then we had FUZZBEE MORSE, a renowned session musician, getting down on flute alongside Jeremy Sole & Glenn Red's beats. Next up we had VERY SPECIAL guests Mermens & Jason from the PLAYING FOR CHANGE crew, who were in town all of the way from the Congo, and joined an amazing impromptu jam session with AFRO FUNKE'S own Rocky Dawuni & our new house band featuring Teamir Sweeney on drums and Kahlil Cummings on percussion. Rocky can be heard alongside Bono doing a remake of Bob Marley's "War" on the new "Songs Around the World" from Playing For Change - which drops April 28th on Concord / Hear Music. Check it out!!
www.playingforchange.com

To cap off this incredible night we had DJ WISEACRE for his first time in front of the AFRO FUNKE' Massive -who tore it up until the lights came on!! Needless to say this was definitely a night to go down in the history books!

This week, AFRO FUNKE' brings it to you AGAIN with a legend from the East..




------------------:~0~:------------------
THURSDAY, APRIL 23, 2009
------------------:~0~:------------------
AFRO FUNKE'
WEEKLY FUNK INVOCATION
------------------:~0~:------------------
Afrobeat, Brazilian, Dub, Reggae, Cumbia, Samba Disco,
African Salsa, Afro-Latin House, Indian Beats, Makossa,
Balkan, Funk, Blues, Highlife, Broken-Afro-Beat, Salsa,
& Other deep-rooted soul music from around the world
------------------:~0~:------------------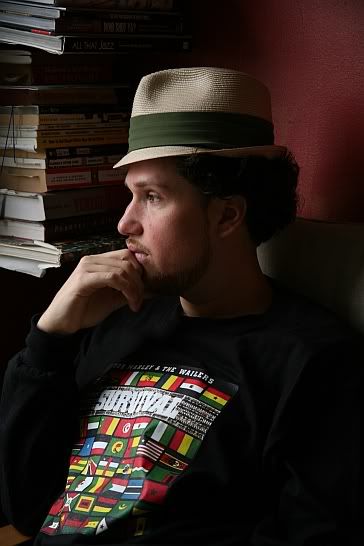 guest deejay:
CENTER
Brooklyn's resident soul provider, DJ Center, transports audiences from future soul sessions in Brooklyn, to Puerto Rico circa 1976, down to Brazil for Batucada and back to New York in time for a '90s hip-hop party'. His 2006 mix CD, Feel What I'm Feelin, garnered international acclaim and URB MAGAZINE praised it as, "expertly blended, lovingly conceived..." Center is in Los Angeles this week promoting "Tout Passe", the first single off his summer 2009 EP release, Everything In Time, featuring the sweet vocals of Tunisian-French singer, Ms. Samia Farah.
www.pushthefader.com


resident deejay:
JEREMY SOLE
(Afro Funke' / KCRW / Musaics)
www.myspace.com/musaics
*hear Sole on 89.9 KCRW (or kcrw.com)
Wednesdays nights 12-3am

resident deejay:
GLENN RED
www.myspace.com/glenn_red

host:
ROCKY DAWUNI
www.rockydawuni.com
www.myspace.com/rockydawunimusic

afro funke' photography, booking & production:
CARY SULLIVAN
www.myspace.com/carysullivan

afro funke' production & promotion:
JORDAN ONEILL
www.twitter.com/jordaniscreativ

*Plus Surprise Guest Deejays & Players of Instruments!!*
*Have your Birthday Party @ Afro Funke'! contact: afrofunke@yahoo.com*
*Drink specials every Thursday until 10:30pm!*

------------------:~0~:------------------
AFRO FUNKE': Thursdays @ Zanzibar
1301 5th St Santa Monica, CA 90401
9pm | 21+ | 310-451-2221| $7-10
ZanzibarLive.com| AfroFunke.com
------------------:~0~:------------------
TAKE A SEC TO JOIN THE FUNKE' FAMILY:
JOIN THE AF EMAIL BLAST
Add AFRO FUNKE' on: MYSPACE | TWITTER
------------------:~0~:------------------



*Exclusive Afro Funke' T-Shirts @ the club each week.
Plus hand made hats, bags, belts & more provided by
Big Al Hats
------------------:~0~:------------------

Afro Funke' supports: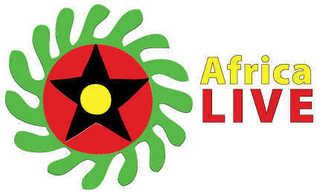 Africa LIVE! is a non-profit organization whose mission is to preserve, restore, and reinvigorate the Ghanaian music scene, creating public and industry awareness for its rich history and value, and commercial opportunities for artists and the community. Ghanaian international music star, Rocky Dawuni recognized the need to safeguard Ghana's incredible music legacy. Through Africa LIVE! Dawuni plans to promote music education and appreciation in schools, provide schools and artists with access to instruments, venues and professional production assistance, and foster musical collaboration between the U.S. and Ghana.

We will have an Africa LIVE! donation box available at Afro Funke' each week. Or you can contact africalivemusic@gmail.com for more information regarding events and donations.

------------------:~0~:------------------
With a little help from our friends:



------------------:~0~:------------------

" Everyone thinks of changing the world,
but no one thinks of changing himself."
- Leo Tolstoy