April 9th is 2nd Thursday, so get some art walk in ya! Do not miss this event happening at the walk:
Then after you get your art fix, get your musical fix as well!
Last Thursday, as J.SOLE was away in Omaha sharing the Afro Funke' Sound, Atlanta's MIKE ZARIN and resident deejay GLENN RED took the controls and kept the dance floor steamin'!! Much love to our beautiful family old and new for blessing the place with their energetic vibes and lifting the roof all night!

April continues to heat up this week as we are honored to present a very special DJ set by prolific, british multi-instrumentalist NOSTALGIA 77 - featuring the deep sounds that have become favorites of the underground jazz and funk scene worldwide! AND if that weren't enough, definitely come by to help celebrate the birthday of Afro Funke' Resident DJ & Co-Founder, JEREMY SOLE!! This will be a big one, people!




------------------:~0~:------------------
THURSDAY, APRIL 9, 2009
------------------:~0~:------------------
AFRO FUNKE'
WEEKLY FUNK INVOCATION
------------------:~0~:------------------
Afrobeat, Brazilian, Dub, Reggae, Cumbia, Samba Disco,
African Salsa, Afro-Latin House, Indian Beats, Makossa,
Balkan, Funk, Blues, Highlife, Broken-Afro-Beat, Salsa,
& Other deep-rooted soul music from around the world
------------------:~0~:------------------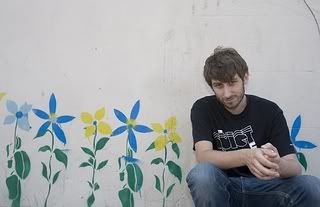 guest deejay:
NOSTALGIA 77
(Tru Thoughts)
Nostalgia 77 is the music project of Benedic Lamdin. Producer, DJ and musician - his Nostalgia 77 has yielded 10 albums in the last 5 years covering musical styles from funk and soul to afro jazz. His first foray into jazz with a live group won Gilles Peterson BBC worldwide award for Jazz LP of the year.As a producer he has worked with artist such as Alice Russell, Quantic,
Jeb Loy Nichols, DJ format, Keith & Julie Tippett, Mari Boini, Natural Self, Barth, Prince Fatty and The Twelves Trio. As a DJ he brings his knowledge of all things funky from around the world to the dance floor.
www.nostalgia77.com

resident deejay:
JEREMY SOLE
(Afro Funke' / KCRW / Musaics)
www.myspace.com/musaics
*hear Sole on 89.9 KCRW (or kcrw.com)
Wednesdays nights 12-3am

resident deejay:
GLENN RED
www.myspace.com/glenn_red

host:
ROCKY DAWUNI
www.rockydawuni.com
www.myspace.com/rockydawunimusic

afro funke' photography, booking & production:
CARY SULLIVAN
www.myspace.com/carysullivan

afro funke' promotion & production:
JORDAN ONEILL
www.twitter.com/jordaniscreativ

*Plus Surprise Guest Deejays & Players of Instruments!!*

*Have your Birthday Party @ Afro Funke'! contact: afrofunke@yahoo.com*

*Drink specials every Thursday until 10:30pm!*

------------------:~0~:------------------
AFRO FUNKE': Thursdays @ Zanzibar
1301 5th St Santa Monica, CA 90401
9pm | 21+ | 310-451-2221| $10
ZanzibarLive.com | AfroFunke.com
------------------:~0~:------------------
TAKE A SEC TO JOIN THE FUNKE' FAMILY:
JOIN THE AF EMAIL BLAST
Add AFRO FUNKE' on: MYSPACE | TWITTER
------------------:~0~:------------------



*Exclusive Afro Funke' T-Shirts @ the club each week.
Plus hand made hats, bags, belts & more provided by
Big Al Hats
------------------:~0~:------------------

Afro Funke' supports: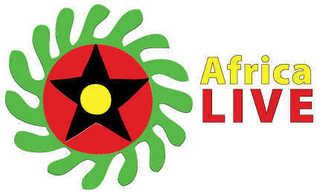 Africa LIVE! is a non-profit organization whose mission is to preserve, restore, and reinvigorate the Ghanaian music scene, creating public and industry awareness for its rich history and value, and commercial opportunities for artists and the community. Ghanaian international music star, Rocky Dawuni recognized the need to safeguard Ghana's incredible music legacy. Through Africa LIVE! Dawuni plans to promote music education and appreciation in schools, provide schools and artists with access to instruments, venues and professional production assistance, and foster musical collaboration between the U.S. and Ghana.

We will have an Africa LIVE! donation box available at Afro Funke' each week. Or you can contact africalivemusic@gmail.com for more information regarding events and donations.

------------------:~0~:------------------
With a little help from our friends:



------------------:~0~:------------------

"When written in Chinese, the word "crisis" is composed of two characters
- one represents danger and the other represents opportunity."

- John F. Kennedy
35th President of the United States


April 9th: