------------------:~0~:---------------------
THURSDAY, MARCH 19, 2009
------------------:~0~:---------------------
------------------:~0~:---------------------
AFRO FUNKE'
WEEKLY FUNK INVOCATION
------------------:~0~:---------------------
Afrobeat, Brazilian, Dub, Reggae, Cumbia, Samba Disco,
African Salsa, Afro-Latin House, Indian Beats, Makossa,
Balkan, Funk, Blues, Highlife, Broken-Afro-Beat, Salsa,
& Other deep-rooted soul music from around the world
------------------:~0~:-----------------
guest deejay:
DJ ASPARAGUS
(Raw Fusion / GAMM)
Every label needs new blood after a few years running, and Raw Fusion is no exception. DJ Asparagus has been a part of many projects over the years, Raw Fusion being the most recent (2006-2009). With past work as club promoter in Stockholm (Rekyl 2001) and London (All Man Jack 2002), label assistant for UK hip-hop label Jazz Fudge Recordings (2002) and later label manager at Swedish house label Farplane Records (2007), he finally hits the world with his own fresh releases on Raw Fusion Recordings and GAMM Enterprises (established as a bootleg label by Raw Fusion's head honcho, Mad Mats). Known in Sweden to be a heavy music connoisseur and a diligent DJ as much as a busy graphic designer, DJ Asparagus offers us a taste of his musical wisdom and dance floor expertise for one night only with Afro Funke at Zanzibar!
www.rawfusionrec.com
www.myspace.com/djasparagus
+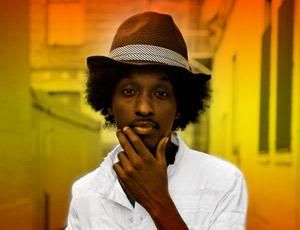 listening party:
K'NAAN
"TROUBADOUR"
9 to 10pm w/ giveaways!!
Growing up in war-torn Somalia, K'NAAN has seen more gun violence and tougher streets than your average gangster rapper could ever imagine, yet he chooses to use his experience to spread peace with his eloquent and thought-provoking lyrics. This juxtaposition offers a refreshing body of work to the contemporary hip-hop world.

Troubadour represents the sum of these experiences and more. Having spent the better part of the last two years traveling the world, taking his message directly to the people , soaking in everything from Bob Dylan to Fela Kuti to and Mos Def , Troubadour is the sonic document of an artist who has a lot to share, but clearly has a lot more in the coming years. For anyone who's said that hip-hop has nothing left to say, Troubadour proves that it all depends on
where you look.
www.giantstep.net
www.myspace.com/knaanmusic
resident deejay:
JEREMY SOLE
(Afro Funke' / KCRW / Musaics)
www. myspace. com/musaics
*hear Sole on KCRW (or
kcrw.com
) Wednesdays nights 12-3am
www.myspace.com/branchesradio
resident deejay:
GLENN RED
www.myspace.com/glenn_red
host:
ROCKY DAWUNI
www.rockydawuni.com
www.myspace.com/rockydawunimusic
afro funke' photography, booking & production:
CARY SULLIVAN
www.myspace.com/carysullivan
Promotion, 2 Step soldier:
JORDAN ONEILL
www.myspace.com/ jordaniscreative
*Plus Special Surprise Guest Deejays & Players of Instruments Each Week!!*

*Have your Birthday Party @ Afro Funke'! Please reach out to afrofunke@yahoo.com*

*Drink specials every Thursday until 10:30pm!*
------------------:~0~:---------------------
AFRO FUNKE': Thursdays @ Zanzibar
1301 5th St Santa Monica, CA 90401
9pm | 21+ | 310-451-2221| $7 before 11pm / $10 after
www.zanzibarlive.com
www.myspace.com/afrofunke
www.afrofunke.com
*AFRO FUNKE" is now on Twitter! Please join us!!
www.twitter.com/afrofunke
------------------:~0~:---------------------

*Exclusive
Afro Funke' T-Shirts
@ the club each week..
Plus hand made hats, bags, belts & more provided by
Big Al Hats
&
www. livity. org
------------------:~0~:---------------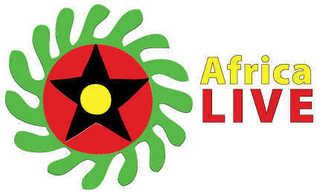 Africa LIVE! is a non-profit organization whose mission is to preserve, restore, and reinvigorate the Ghanaian music scene, creating public and industry awareness for its rich history and value, and commercial opportunities for artists and the community. Ghanaian international music star, Rocky Dawuni recognized the need to safeguard Ghana's incredible music legacy. Through Africa LIVE! Dawuni plans to promote music education and appreciation in schools, provide schools and artists with access to instruments, venues and professional production assistance, and foster musical collaboration between the U.S. and Ghana.

We will have an Africa LIVE! donation box available at Afro Funke' each week. Or you can contact africalivemusic@gmail.com for more information regarding events and donations.
------------------:~0~:---------------
TAKE A SEC TO JOIN THE FAMILY:
ADD AFRO FUNKE' AS A FRIEND
JOIN OUR EMAIL BLAST
------------------:~0~:---------------------
With a little help from our friends:

------------------:~0~:---------------
"Life is not easy for any of us. But what of that? We must have perseverance and, above all, confidence in ourselves. We must believe that we are gifted for something, and that this thing, at whatever cost, must be attained."
Marie Curie, Chemist
------------------:~0~:---------------
March 19th - Discover what a Steampunk Soiree is all about: