my song for today, anti-drama anthem, treasure fingers remix of walking on a dream by empire of the sun.
------------------:~0~:---------------------
THURSDAY, MARCH 12, 2009
------------------:~0~:---------------------
so tonight, if ur going to art walk, like i am, leave early and drive to santa monica for:
AFRO FUNKE'
WEEKLY FUNK INVOCATION
------------------:~0~:---------------------
Afrobeat, Brazilian, Dub, Reggae, Cumbia, Samba Disco,
African Salsa, Afro-Latin House, Indian Beats, Makossa,
Balkan, Funk, Blues, Highlife, Broken-Afro-Beat, Salsa,
& Other deep-rooted soul music from around the world
------------------:~0~:-----------------
WOW! What a historic night Thursday March 5 was!
ROCKY DAWUNI'S INDEPENDENCE SPLASH debut in America was a tremendous success! ROCKY DAWUNI & THE REVELATION PROJECT were in absolute rare form for the capacity crowd of revelers! Joining them on stage were special guest LEON MOBLEY (Ben Harper) who brought the house to a frenzy with his spirited drumming! Jazz legend, RONNIE LAWS, also joined in, grabbing saxophone to lend his talent to an unbelievable rendition of Rocky's "Afro Roots Vibration."

Thanks to all of the great sponsors who made this night possible including Africa LIVE!, Afro Funke' Live, Livity Outernational, Sanni and Mami Afrika. Thanks to AFRO FUNKE'S own DJs JEREMY SOLE & GLENN RED for their wonderful African inspired sets and to CARY SULLIVAN for producing such an incredible event! Most of all, thanks to the wonderful people who filled the house for one of the most amazing vibrations AFRO FUNKE' has ever reached! Please check out Michael Rababy's pictures from the nigh!!
http://www.flickr.com/photos/americanbachelor/sets/72157614828464705/

For all those who might have missed out because of the long lines, we will be doing a special ticket giveaway this week for ROCKY'S upcoming show at House of Blues on March 22!!

This week you all are in for a special aural treat with a fantastic international DJ down the Bay Area who hasn't graced our decks for many a moon plus a "Crucial" listening party with giveways from a legendary South American Reggae artist!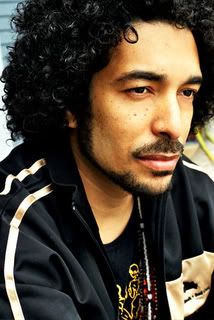 guest deejay:
DJ CARLOS MENA
(Ochoa Records / Yoruba Records)
To understand Carlos Mena and his music, you must understand his background. Born in Puerto Rico, raised in Brooklyn, and childhood summers in the Dominican Republic, Carlos soaked up the vast array of sounds and musical idioms —from Djing house to salsa —to help form a unique foundation for his music sensibilities that can be heard
throughout his music today.

Carlos Mena is a music producer and DJ that has produced music for platinum selling artist Arrested Development, Osunlade's Yoruba Records, Deeper Soul Records, as well as local bay area artists, Zion I. His Solo debut "Hip-Hop Meditations" fuses Afro-Cuban music with hip-hop and has received wonderful reviews from major hip-hop publications across the country. Carlos has recently received an artistic fellowship grant from the City of Oakland for his work on Hip-Hop Meditations.

Carlos is also the founder and president of CASAMENA, an independent production house and Ocha Records (partnership with Osunlade) record label, based in Oakland, CA, that works with uncompromising artists to produce music that feeds our souls. CASAMENA is currently in production on a new project that further explores the relationship between Afro-Cuban (bata) rhythms and contemporary urban music with partner and master percussionist Michael Spiro. He is also currently working on a solo album for Yoruba Records.

A DJ of deep and soulful house,hip-hop and latin music with over 20 years experience, as well as being a priest within the Afro-Cuban spiritual tradition called Lukumi, Carlos Mena is poised to bring forth new fusions of genres while respecting and maintaining traditions..
www.myspace.com/casamena




listening party:
9 to 10pm w/ giveaways!!
FIDEL NADAL
"CRUCIAL CUTS"
Nacional Records is proud to announce the February 17th release of Latin reggae icon Fidel Nadal's 'Crucial Cuts'. Fidel was a founding member and frontman for legendary Argentine rasta punk rockers Todos Tus Muertos. Todos Tus Muertos' influence has crossed genres and worlds including bands like the Foo Fighters and Rage Against the Machine. In 1994, Fidel also joined Manu Chao and his band Mano Negra to record the classic album 'Casa Babylon' and hit the road for a groundbreaking tour across Latin America.

Since leaving Todos Tus Muertos to go solo in 2000, Fidel has been known for his prolific nature, releasing more than 15 albums and collaborating with revered reggae masters around the globe. 'Crucial Cuts' features select tracks from across Fidel's solo career. His signature sound fuses reggae, dancehall and sound-system beats along with a contagious lyrical flow and vocal textures. Special guests on 'Crucial Cuts' include vocalist Mykal Rose (Black Uhuru), cumbia villera icon Pablo Lescano (Damas Gratis), saxophonist Sergio Rotman (Los Fabulosos Cadillacs) and Jamaican trombone king Rico Rodriguez.
www.nacionalrecords.com

resident deejay:
JEREMY SOLE
(Afro Funke' / KCRW / Musaics)www. myspace. com/musaics*hear Sole on KCRW (or kcrw.com) Wednesdays nights 12-3am www.myspace.com/branchesradio

resident deejay:
GLENN RED
www.myspace.com/glenn_red

host:
ROCKY DAWUNI
www.rockydawuni.com
www.myspace.com/rockydawunimusic

afro funke' photography, booking & production:
CARY SULLIVAN
www.myspace.com/carysullivan

2 step master in training?:
JORDAN ONEILL
JordanIsCreative.blogspot.com


*Plus Special Surprise Guest Deejays & Players of Instruments Each Week!!*

*Have your Birthday Party @ Afro Funke'! Please reach out to afrofunke@yahoo.com*

*Drink specials every Thursday until 10:30pm!*

------------------:~0~:---------------------
AFRO FUNKE': Thursdays @ Zanzibar
1301 5th St Santa Monica, CA 90401
9pm | 21+ | 310-451-2221| $7-10
www.zanzibarlive.com
www.myspace.com/afrofunke
www.afrofunke.com

*AFRO FUNKE" is now on Twitter! Please join us!!
www.twitter.com/afrofunke

------------------:~0~:---------------------




*Exclusive Afro Funke' T-Shirts @ the club each week..
Plus hand made hats, bags, belts & more provided by
Big Al Hats & www. livity. org

------------------:~0~:---------------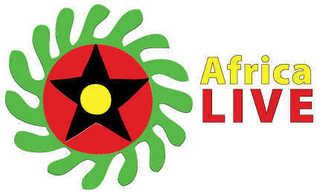 Africa LIVE! is a non-profit organization whose mission is to preserve, restore, and reinvigorate the Ghanaian music scene, creating public and industry awareness for its rich history and value, and commercial opportunities for artists and the community. Ghanaian international music star, Rocky Dawuni recognized the need to safeguard Ghana's incredible music legacy. Through Africa LIVE! Dawuni plans to promote music education and appreciation in schools, provide schools and artists with access to instruments, venues and professional production assistance, and foster musical collaboration between the U.S. and Ghana.

We will have an Africa LIVE! donation box available at Afro Funke' each week. Or you can contact africalivemusic@gmail.com for more information regarding events and donations.
------------------:~0~:---------------
TAKE A SEC TO JOIN THE FAMILY:
ADD AFRO FUNKE' AS A FRIEND
JOIN OUR EMAIL BLAST

------------------:~0~:---------------------
With a little help from our friends:



------------------:~0~:---------------
------------------:~0~:---------------
------------------:~0~:---------------

Also Thursday, one of my fav. MC's and his band:
And also tonight, the best hip hop group ever, De La Soul, live at the Key Club. Boo, I will be missing this one!