tonight y'all!
Last Thursday was ALL about NYC's DJ OBAH who brought all styles and all smiles for 2 solid hours! All of the dancers in the house were hootinng and hollering for more till the lights came on! Thanks to those who come out early to catch Lily Allen's new joint!

This week, we welcome back an Afro Funke' family member now stepping behind the decks plus a listening party for one of the greatest singers of all time getting remixed by the likes of Cut Chemist!! Come early for giveaways!


------------------:~0~:---------------------
THURSDAY, FEBRUARY 26, 2009
------------------:~0~:---------------------
AFRO FUNKE'
WEEKLY FUNK INVOCATION
------------------:~0~:---------------------
Afrobeat, Brazilian, Dub, Reggae, Cumbia, Samba Disco,
African Salsa, Afro-Latin House, Indian Beats, Makossa,
Balkan, Funk, Blues, Highlife, Broken-Afro-Beat, Salsa,
& Other deep-rooted soul music from around the world
------------------:~0~:-----------------



guest deejay:
DJ MONALISA
(Garth Trinidad Sound/Landmyne)
Monalisa Murray is best known for being an independent grassroots promoter of quality music and events in LA for almost 20 years. She worked the door for us at Afro Funke' before taking her love of music to the turntables. When she's not on decks, she can usually be found working behind the scenes at Kiss N Grind, and also working with Mochilla & ArtDontSleep on their Timeless event series (www.vtechphones.com/timeless) She has performed with well known DJs such as Spinderella, Garth Trinidad, Vikter Duplaix, Al Jackson, Coleman, A-Ski, Mark Luv, Dam-Funk, Jedi, and Lisa J.
www.myspace.com/monalisalovely




listening party:
9 to 10pm w/ giveaways!!
NAT KING COLE
"RE:GENERATIONS"
Over the latter part of 2008, Nat King Cole was virtually in the studio and on the mic with some of the most talented Hip-hop, Latin, Reggae and Rock artists and producers of our day. The resulting CD, digital album and vinyl release of RE:GENERATIONS presents a landmark recording with a cosmopolitan flavor celebrating Cole's musical and cultural contributions as reinterpreted by some of this generation's most creative artists. RE:GENERATIONS aims to construct a tuneful bridge between generations, cultures
and races. Evocative of a sleek and stylish metrolounge where music and the visual arts converge, RE:GENERATIONS honors Nat King Cole's continued cultural influence around the planet, 90 years after his birth.

In an altogether modern and collaborative approach, many of the world's most pioneering musicians, producers and DJs have joined together to bring each of their distinct styles to 13 of Cole's outstanding recordings for RE:GENERATIONS. Also, several respected Los Angeles visual artists have drawn inspiration from Cole's music, style and cultural influence to create custom artwork for the release. Executive Produced by Carole Cole and Michaelangelo L'Acqua, the album contains the manifold talents of Cee-Lo, The Roots, will.i.am with Natalie Cole, Cut Chemist, Just Blaze, Nas with Salaam Remi, Souldiggaz with Izza Kizza, Michaelangelo L'Acqua with Bebel Gilberto, Stephen and Damian Marley, Bitter:Sweet, Brazilian Girls, Amp Fiddler and TV On The Radio. Re:Generations is as much a colorful and culturally-diverse soundscape
as it is a 21st Century journey in the lexicon of Nat King Cole's catalog.
www.giantstep.net


resident deejay:
JEREMY SOLE
(Afro Funke' / KCRW / Musaics)www. myspace. com/musaics*hear Sole on KCRW (or kcrw.com) Wednesdays nights 12-3am www.myspace.com/branchesradio

resident deejay:
GLENN RED
www.myspace.com/glenn_red

host:
ROCKY DAWUNI
www.rockydawuni.com
www.myspace.com/rockydawunimusic

afro funke' photography, booking & production:
CARY SULLIVAN
www.myspace.com/carysullivan

*Plus Special Surprise Guest Deejays & Players of Instruments Each Week!!*

------------------:~0~:---------------------
AFRO FUNKE': Thursdays @ Zanzibar
1301 5th St Santa Monica, CA 90401
9pm | 21+ | 310-451-2221| $7
www.zanzibarlive.com
www.myspace.com/afrofunke
www.afrofunke.com

*AFRO FUNKE" is now on Twitter! Please join us!!
www.twitter.com/afrofunke

------------------:~0~:---------------------



*Exclusive Afro Funke' T-Shirts @ the club each week..
Plus hand made hats, bags, belts & more provided by
Big Al Hats & www. livity. org

------------------:~0~:---------------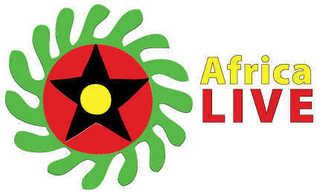 Africa LIVE! is a non-profit organization whose mission is to preserve, restore, and reinvigorate the Ghanaian music scene, creating public and industry awareness for its rich history and value, and commercial opportunities for artists and the community. Ghanaian international music star, Rocky Dawuni recognized the need to safeguard Ghana's incredible music legacy. Through Africa LIVE! Dawuni plans to promote music education and appreciation in schools, provide schools and artists with access to instruments, venues and professional production assistance, and foster musical collaboration between the U.S. and Ghana.

We will have an Africa LIVE! donation box available at Afro Funke' each week. Or you can contact africalivemusic@gmail.com for more information regarding events and donations.
------------------:~0~:---------------
TAKE A SEC TO JOIN THE FAMILY:
ADD AFRO FUNKE' AS A FRIEND
JOIN OUR EMAIL BLAST

------------------:~0~:---------------------

"The lesson you teach is the life you life."

Anonymous
------------------:~0~:---------------

Also tonight, check out the Moods:
Also this Thursday, sad to be missing it, the launch of Rise Up:
Visit the FB event page
Also this Thursday, join Scott K.:
Also, happening every Thursday, Respect!