Tonight Afro Funke' is back. Last week Locos Por Juana was amazing.
------------------:~0~:---------------------
THURSDAY, FEBRUARY 19, 2009
------------------:~0~:---------------------
AFRO FUNKE'
WEEKLY FUNK INVOCATION
------------------:~0~:---------------------
Afrobeat, Brazilian, Dub, Reggae, Cumbia, Samba Disco,
African Salsa, Afro-Latin House, Indian Beats, Makossa,
Balkan, Funk, Blues, Highlife, Broken-Afro-Beat, Salsa,
& Other deep-rooted soul music from around the world
------------------:~0~:-----------------
guest deejay:
DJ OBAH
DJ OBaH turned a family legacy into a profession, becoming a rising industry music producer
and highly sought after NYC DJ. OBaH stands for OldskoolBeatsAndHarmonies for a very good
reason... the son of veteran NYC DJ/Record Dealer, Baba Chico, DJ OBaH had the world's best
funk, jazz & soul records at his fingertips. Armed with his father's epic record collection, OBaH
quickly made his mark on the NYC club scene, becoming the resident DJ at several nightclubs
in his native Brooklyn.His talents have also been commissioned by such companies as Louis Vuitton, Vogue magazine, DKNY Jeans, Yahoo, Getty Images.His tracks are currently in rotation on networks such as Mtv, Bravo. He can also be heard on the Giant Step jukebox radio, as host of his own show, Recycled Funk. OBaH is also employed as a DJ instuctor at Dubspot, a dj/production school based in NYC. He takes his "formative education" with him wherever he goes (thanks dad).
www.djobah.com
listening party:
9 to 10pm w/ giveaways!!
LILY ALLEN
"It's Not Me, It's You" is both a continuation of the preoccupations of "Alright, Still", as well as a stiletto-heeled leap forward. The forensic, affecting, often very funny examinations of relationships and sexual politics are still there - and joyously so - but bigger themes are also tackled: God is on this record, as is George Bush, and Allen's family are here, too. (Though not on the same songs as God and George Bush.) Plus all the triumphs and tribulations of life as a young woman in late Noughties Britain.
www.giantstep.net
www.myspace.com/lilymusic
resident deejay:
JEREMY SOLE
(Afro Funke' / KCRW / Musaics)
www. myspace. com/musaics
*hear Sole on KCRW (or
kcrw.com
) Wednesdays nights 12-3am
www.myspace.com/branchesradio
resident deejay:
GLENN RED
www.myspace.com/glenn_red
host:
ROCKY DAWUNI
www.rockydawuni.com
www.myspace.com/rockydawunimusic
afro funke' photography, booking & production:
CARY SULLIVAN
www.myspace.com/carysullivan
*Plus Special Surprise Guest Deejays & Players of Instruments Each Week!!*

*Have your Birthday Party @ Afro Funke'! Please reach out to afrofunke@yahoo.com*

*Drink specials every Thursday until 10:30pm!*
------------------:~0~:---------------------
AFRO FUNKE': Thursdays @ Zanzibar
1301 5th St Santa Monica, CA 90401
9pm | 21+ | 310-451-2221| $7
www.zanzibarlive.com
www.myspace.com/afrofunke
www.afrofunke.com
*AFRO FUNKE" is now on Twitter! Please join us!!
www.twitter.com/afrofunke
------------------:~0~:---------------

*Exclusive
Afro Funke' T-Shirts
@ the club each week..
Plus hand made hats, bags, belts & more provided by
Big Al Hats
&
www. livity. org
------------------:~0~:---------------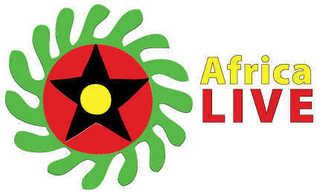 Africa LIVE! is a non-profit organization whose mission is to preserve, restore, and reinvigorate the Ghanaian music scene, creating public and industry awareness for its rich history and value, and commercial opportunities for artists and the community. Ghanaian international music star, Rocky Dawuni recognized the need to safeguard Ghana's incredible music legacy. Through Africa LIVE! Dawuni plans to promote music education and appreciation in schools, provide schools and artists with access to instruments, venues and professional production assistance, and foster musical collaboration between the U.S. and Ghana.

We will have an Africa LIVE! donation box available at Afro Funke' each week. Or you can contact africalivemusic@gmail.com for more information regarding events and donations.
------------------:~0~:---------------
TAKE A SEC TO JOIN THE FAMILY:
ADD AFRO FUNKE' AS A FRIEND
JOIN OUR EMAIL BLAST
------------------:~0~:---------------
"Give thanks for a little and you will find a lot."
The Hausa of Nigeria
------------------:~0~:---------------
Also tonight:
and
and