reminder: (I'm doing something awesome everyday for the rest of the year in celebration of the fact that I've done something awesome almost every day of this year!!)
So today..... well today is all about tonight. Been waiting a few weeks for this show:

The Do LaB is proud to present





Solvent + Michna + Kether

live in Hollywood on December 3rd!!!









We are proud to present a night of music unlike anything we've done before. You may not be familiar with these artists but we think you're gonna love what they're up to. Take a few moments to listen to their work and see what you think...

Solvent and Michna are both from the world renowned record label Ghostly International! And Kether is from California's own Muti Music.

Get your tickets here now!!




The Artists:




SOLVENT







Solvent is Jason Amm, a robot music composer, analog synthesizer fetishist, and co-founder of the renowned Suction Records label. Born in Zimbabwe in 1972, Amm currently resides in a room full of machines in Toronto, Canada. He has been releasing his unique brand of synthesizer-pop music since 1997, and is best known for his releases on Morr Music (2001's Solvent City) and Ghostly International (2004's Apples & Synthesizers, 2005's Elevators & Oscillators).

Solvent has created his own unique version of electro-pop: too elegant and sincere for the electroclash set, too complex and contemporary to sound like it was recorded in 1981, and too seeped in the time-honoured traditions of melody, songwriting and hands-on synthesis to be lost in the overcrowded world of IDM. Along with some notable remixes for Soft Cell, Alter Ego, and Adult, Solvent has also contributed standout tracks to several influential electronica compilations in recent years, including Putting The Morr Back In Morrissey (Morr Music), Disco Nouveau (Ghostly International), and Misery Loves Company (Ersatz Audio). His songs have also included in high-profiles DJ mix CDs, including Sven Vath's Sound of the 5th Season (Cocoon), Dr. Lektroluv's Lektroluv 5 (541), and Death in Vegas's Fabriclive 23 (Fabric London).

Today, Solvent is widely regarded in the underground electronica community as being at the forefront of electro-pop's return to form. UK magazine The Wire recently described Solvent as part of a new generation of composers "gleefully blurring the lines" between modern techno and vintage techno-pop. Solvent currently records exclusively for Ghostly International, and has been touring extensively since 2004, having shared the stage with Adult., Legowelt, Bola, Junior Boys, Matthew Dear, Lusine, Lowfish, and others.

Visit Solvent on myspace
Visit the Solvent Ghostly page
Visit Solvent's official website




MICHNA






Growing up in both NY and Miami, Michna (real name: Adrian Michna) is that unique breed of artist that draws from both the urban and the tropical. As a youngster, Adrian started DJing parties with cassettes and playing trombone in a band on the NYC bar circuit including the infamous Lion's Den and CBGB's.

After moving to Miami in the mid-90's, he co-founded the pioneering Secret Frequency Crew, who deftly mixed instrumental hip-hop and electronic into a coherent whole. Their appropriately titled 12" "Miami Eyes," became an underground hit and caught the attention of a then-unknown Diplo who would ask him for production work. SFC's debut LP "Forest of the Echo Downs" also put Adrian on Ghostly's radar as it was one of label founder Sam Valenti IV's top LPs in 2004.

Currently based in Brooklyn NY, Adrian Michna (aka DJ Egg Foo Young) has become a staple in the NYC club scene, known for his chameleon like abilities. Outside of the club, he has been able to pursue a few hobbies such as building furniture, bicycles, photography, skeeball, and gloss lustre collages. While working on his solo album, he also found time to remix the mysterious Jandek (the only artist ever to do so) and produce on Brazilian group Bonde Do Role's debut LP for Domino/Mad Decent.
It seems Adrian has found his stride as a solo artist, bringing together his myriad influences into a succinct sonic personage. His debut LP "Magic Monday" and the elevating single "Triple Chrome Dipped" are works of distinction and taste, getting asses on the floor in style.

Visit Michna on myspace
Visit the Michna Ghostly page



KETHER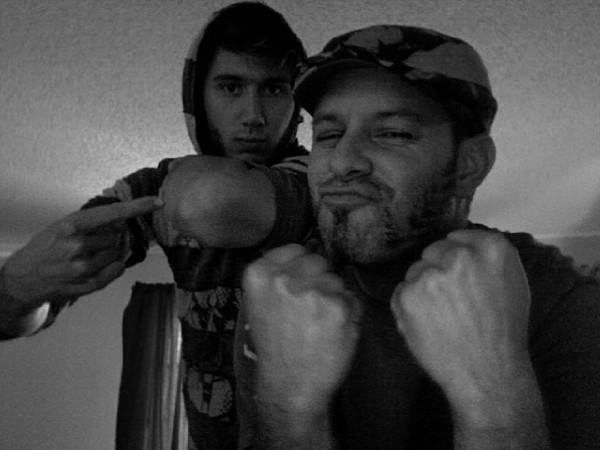 Kether consists of two groundbreaking West Coast based producers, Tim Hauser and Stephan Jacobs, who write, breathe, create & produce music. KETHER Music is composed using analog hardware & software, creating an organic-electric live sound scape feel within its airwaves.

Stephan Jacobs and Tim Hauser(Ruff Hauser) refer to their style as intermingling-melodic & sub-sonic frequencies, creating a very open space for brain neurons to assimilate the experience.

Kether's style of music has created a hybrid-sub-genre of its own kind, blending musical interpretations of Minimal, Dubstep, IDM, Breaks & Glitch~

Visit Kether on myspace
Visit Kether on facebook


The show is presented by The Do Lab







Visit the Do LaB on facebook!
Get your tickets here now!!






December 3rd see Rocky Dawuni:









**** UPCOMING EVENTS ****




December 4th catch the S&G Store opening. 7414 Melrose Avenue.

Party from 6pm-11pm
(when we kick out the weirdo's and close the doors)

Come join us for the first night of our boutique in full effect. This won't be your normal store opening. It'll be our first night officially open so we're planning a full on TAKE-OVER of Melrose. Join us in the new wildwest, and you might even see the back room!!!! We're going to be having a cabaret of performances, music, fashion, drinks.

Live performances by Swan Palermo, Ashley Knight, Rajiv Jain, Monica Fernandez, DJ's BRION, and more.....!





December 4th is the next Danceism:






December 4th catch Pretty Vicious Fridays:







December 4th Dubstep.fm invades LA:






December 4th get some art in you:







December 4th see Little Dragon at the El Rey!




Always fill your LIFE with LOVE and LAUGHTER ~ PEACE OUT