We missed everyone so much when we were closed on Thanksgiving,
but more than made up for it last Thursday! Bless you all for coming out
and packing the place with love! GLENN RED sparked the night with
yet another perfect set of Dub, Roots, Bossa and beats. Our own J.SOLE
came back after two weeks gone, and lit it up for a solid two hours!
Then our guest DJ SMALL CHANGE from NYC jumped in to burn it down!
Much love to all who came out early and grabbed copies of the new
FEMI KUTI album "Day By Day. " We're so glad everyone is catching on that
the fun starts @ 9pm, and the giveaways for the record releases are well
well worth coming early for!

This week get ready for one of the funkiest DJs currently tearing it up in Vegas
plus a sound track listening party for an Oscar contending film!


------------------:~0~:---------------------
THURSDAY, DECEMBER 11, 2008
------------------:~0~:---------------------
AFRO FUNKE'
WEEKLY FUNK INVOCATION
------------------:~0~:---------------------
Afrobeat, Brazilian, Dub, Reggae, Cumbia, Samba Disco,
African Salsa, Afro-Latin House, Indian Beats, Makossa,
Balkan, Funk, Blues, Highlife, Broken-Afro-Beat, Salsa,
& Other deep-rooted soul music from around the world
------------------:~0~:-----------------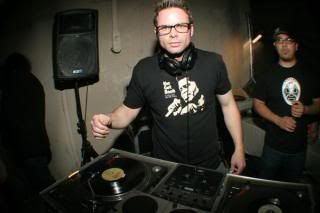 special guest deejay:
JOHN DOE
John Doe has been an avid record collector for 20 years, and a DJ since 1996 when he release his first mix tape, "Fused Funk." He has released several mix tapes over the years and is the founder (and one of the resident DJs) of the popular, long-running monthly funk & soul dance party, "The Get Back," held the first Friday of each month in downtown Las Vegas.
www. thegetbackvegas. com

+
|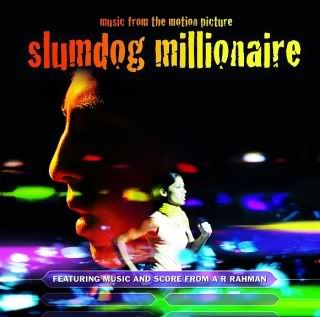 SLUMDOG MILLIONAIRE
LISTENING PARTY
9-10pm / giveaways!
Slumdog Millionaire is a 2008 British drama film directed by Danny Boyle and written by Simon Beaufoy. The film, shot in India, follows a young street beggar who appears on a game show, exceeding people's expectations and raising suspicions from the game show host and law enforcement. Composer A. R. Rahman planned the score over two months and completed it in two weeks He has stated he was aiming for "mixing modern India and the old India" with the music, but that the film and soundtrack "isn't about India or Indian culture. The story could happen anywhere.." Boyle, who "hated sentiment" and told Rahman "Never put a cello in my film", wanted a "pulsey" score. Rahman appreciated that Boyle liked how Indian films mix music, saying the director wanted "edgy, upfront" music that did not sound suppressed. "Describing the music as one of the parts he liked most in the film, Boyle wanted to include M.I.A.'s "Paper Planes" from early on in production on the score, which appears along with an original track Rahman composed, "O...Saya," featuring Arulpragasam. M.I.A., who Rahman described as a "powerhouse" and Boyle hailed as "a gift" to the soundtrack gave brief film notes on some scenes to Boyle upon request during editing.
www. giantstep. net
www. foxsearchlight. com/slumdogmillionaire/

resident deejay:
JEREMY SOLE
(Afro Funke' / KCRW / Musaics)
www. myspace. com/musaics
*hear Sole on KCRW (or kcrw. com) Wednesdays nights 12-3am
www. myspace. com/branchesradio

resident deejay:
GLENN RED
www. myspace. com/glenn_red

host:
ROCKY DAWUNI
www. rockydawuni.. com
www. myspace. com/rockydawunimusic

afro funke' photography, booking & production:
CARY SULLIVAN
www. myspace. com/carysullivan
afrofunke@yahoo.com

------------------:~0~:---------------------
AFRO FUNKE': Thursdays @ Zanzibar
1301 5th St Santa Monica, CA 90401
9pm | 21+ | 310-451-2221 | $7
www. zanzibarlive. com
www. afrofunke. com

------------------:~0~:---------------------



*Exclusive Afro Funke' T-Shirts @ the club each week..
Plus hand made hats, bags, belts & more provided by
Big Al Hats & www. livity. org & www. mamiafrika. com

------------------:~0~:---------------
TAKE A SEC TO JOIN THE FAMILY:
ADD AFRO FUNKE' AS A FRIEND
JOIN OUR EMAIL BLAST

------------------:~0~:---------------------
With a little help from our friends:



------------------:~0~:---------------

"My optimism wears heavy boots and is loud."

HENRY ROLLINS
------------------:~0~:---------------