TONIGHT is one that we've worked for months to bring to you.KCRW and AFRO FUNKE' present a rare appearance by Nuernberg Germany's moodiest, grooviest DJ/Producer duo – BOOZOO BAJOU. It will also be our very own Rocky Dawuni's birthday….AND it will be two days after the inauguration of the first AFRICAN American US President, Barack Obama. Need we say more? SEE YOU ALL ON THURSDAY!

Pre-sale tickets and early arrival HIGHLY suggested to guarantee an
ideal experience, this is a special one y'all. We can't wait to share this night with you.


------------------:~0~:---------------------
THURSDAY, JANUARY 22, 2009
------------------:~0~:---------------------
AFRO FUNKE'
WEEKLY FUNK INVOCATION
------------------:~0~:---------------------
Afrobeat, Brazilian, Dub, Reggae, Cumbia, Samba Disco,
African Salsa, Afro-Latin House, Indian Beats, Makossa,
Balkan, Funk, Blues, Highlife, Broken-Afro-Beat, Salsa,
& Other deep-rooted soul music from around the world
------------------:~0~:-----------------


www.kcrw.com

guest deejay:
BOOZOO BAJOU
After 10 years of forward-thinking musical fusion, Boozoo Bajou return with their most seductive and sophisticated album yet, 'Grains'. The producers Florian Seyberth and Peter Heider are already widely respected around the globe for their unique blend of modern electronica with blues, jazz, soul, latin and dub elements. But on 'Grains', the Nuremberg duo take a lighter and brighter path, absorbing acoustic folk and classic songwriting into their progressive musical journey. Boozoo Bajou earned global attention with their irresistible breakthrough single 'Night Over Manaus' in 1998, their 2001 debut album 'Satta' and its 2005 sequel 'Dust My Broom'. They also demonstrated their excellent and wide-ranging musical taste on two excellent mix compilations, 'Juke Joint' and 'Juke Joint II'. In addition, Florian and Peter have remixed and collaborated with a wide range of major artists.

These include hip-hop superstar Common, Joe Dukie from New Zealand dub-rock collective Fat Freddy's Drop, rapper Oh No from the Stones Throw camp, former Motown writer-producer and blaxploitation soundtrack legend Willie Hutch, and the veteran Louisiana singer-songwriter Tony Joe White, author of the all-time classic 'Rainy Night In Georgia'. Both inside and out, 'Grains' is an intoxicating mix of past, present and future. A folk songbook for the 21st century. A soulful statement for today. Boozoo Bajou have made their finest album to date.
www.boozoobajou.com

$10 Presale / $12 at door
www. templebarconcepts.tickets.musictoday.com

resident deejay:
JEREMY SOLE
(Afro Funke' / KCRW / Musaics)
www. myspace. com/musaics
*hear Sole on KCRW (or kcrw.com) Wednesdays nights 12-3am
www.myspace.com/branchesradio


resident deejay:
GLENN RED
www.myspace.com/glenn_red

host:
ROCKY DAWUNI
www.rockydawuni.com
www.myspace.com/rockydawunimusic

afro funke' photography, booking & production:
CARY SULLIVAN
www.myspace.com/carysullivan


*Plus Special Surprise Guest Deejays & Players of Instruments Each Week!!*

*Drink specials every Thursday until 10:30pm!*

------------------:~0~:---------------------
AFRO FUNKE': Thursdays @ Zanzibar
1301 5th St Santa Monica, CA 90401
9pm | 21+ | 310-451-2221
www.zanzibarlive.com
www.afrofunke.com

*AFRO FUNKE" is now on Twitter! Please join us!!
www.twitter.com/afrofunke

------------------:~0~:---------------------



*Exclusive Afro Funke' T-Shirts @ the club each week..
Plus hand made hats, bags, belts & more provided by
Big Al Hats & www. livity. org & www. mamiafrika. com

------------------:~0~:---------------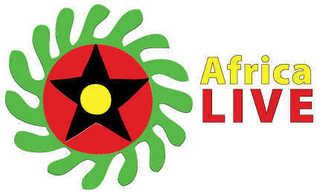 Africa LIVE! is a non-profit organization whose mission is to preserve, restore, and reinvigorate the Ghanaian music scene, creating public and industry awareness for its rich history and value, and commercial opportunities for artists and the community. Ghanaian international music star, Rocky Dawuni recognized the need to safeguard Ghana's incredible music legacy. Through Africa LIVE! Dawuni plans to promote music education and appreciation in schools, provide schools and artists with access to instruments, venues and professional production assistance, and foster musical collaboration between the U.S. and Ghana.

We will have an Africa LIVE! donation box available at Afro Funke' each week. Or you can contact africalivemusic@gmail.com for more information regarding
events and donations.
------------------:~0~:---------------
TAKE A SEC TO JOIN THE FAMILY:
ADD AFRO FUNKE' AS A FRIEND
JOIN OUR EMAIL BLAST

------------------:~0~:---------------------
With a little help from our friends:



------------------:~0~:---------------

"Faith is taking the first step even when you don't
see the whole staircase."

MARTIN LUTHER KING
------------------:~0~:---------------