Wow.... the days are flying by like hours, and the minutes are melting together like ice cream, and the whole time I'm chasing a carrot made of future memories, and every time I remember to pause and notice THIS moment, I get a big freaking smile on my face, and it's time to be an outlaw!
It's all coming into focus now!
By the way, find me on
Facebook
to get to see a lot more personal pictures (because at the moment I only have time to update one page)
Today and Tonight's event role call:
Today enjoy another pool party with Swimming with Sharks:
Also today see Pee Wee's Big Adventure at the cemetary:
Later the Service Company and Brainfeeder Present Destroy LA:
LIVE ON STAGE
Flying Lotus -Brainfeeder
Daedelus -Ninja Tune
Gaslamp Killer -Brainfeeder
Joggger -Magical Properties
Post-Foetus
DJ Sets By
Kutmah -Dublab.com
Soda Pop - anticon
MatthewDavid - leaving records
Plus very special guests to beannouncedthe week of the event
theMusic Box at the Fonda
A.K.AThe Henry Fonda Theater
6126 Hollywood Blvd.
Los Angeles, CA 90028
Alan Finn Presents...........Holla Back Merle
DJ Downstairs:
Sean & Toni Garcia "Skuftonix" (Back by popular demand!) (12am-2am)
Merlin (11pm-12am)
Weekend Pass (10:15pm-11pm)
DJ John Monreal (9:30pm-10:15pm)
Bands and Entertainment Upstairs:
Just added Suddenly Dapper with Paul Newman from Helios Jive (1am-Closing)
Trip K with TNA (12:15am-12:45am)
No Envy Now (11:30pm-12am)
Makenai (Anime Rock!) (10:30pm-11:15pm)
Mountain Bar 475 Gin Ling Way
Also tonight is Before and After by Terrakroma featuring my good friend Stephan Jacobs at midnight (hit me for info)!
Also tonight is the Rhythm Section:
Also tonight catch DJ Cassette at Electrik Sweat:
Also tonight Club Rhonda does acid:
* * * * UPCOMING EVENTS * * * *
September 13th Do the Do Over:
September 13th another pool party for you:
September 13th:
September 13th a night of Old School Jams LIVE, not to be missed:
September 15th see Emu at Technique:
September 16th:
September 17th-21st is the Symbiosis Gathering!!!
Afro-politan groovsters SOULFEGE came through AFRO FUNKE'
last Thursday and had the whole crowd joining their tribute to "Sweet Mother"
- the classic West African High Life song that many in the audience grew up singing.
 
J SOLE> returned from his desert excursion to elevate the Afro Funke'
Massive beyond the Playa with the support of DJ GLENN RED. Host ROCKY DAWUNI
held court with surprise guests REMI KABAKA and TUMI ANSAH - both founding members of legendary African super group OSIBISA!
 
This week get ready for some SERIOUS live Latin Funk all of they way Texas !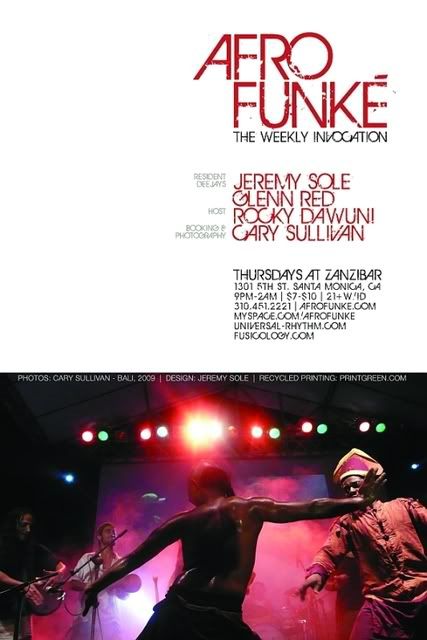 ------------------:~0~:------------------
THURSDAY SEPTEMBER 17,  2009
------------------:~0~:------------------
AFRO FUNKE'
WEEKLY FUNK INVOCATION
------------------:~0~:------------------
Afrobeat, Brazilian, Dub, Reggae, Cumbia, Samba Disco,
African Salsa, Afro-Latin House, Indian Beats, Makossa,
Balkan, Funk, Blues, Highlife, Broken-Afro-Beat, Salsa,
& Other deep-rooted soul music from around the world
------------------:~0~:------------------
 
AFRO FUNKE' LIVE PRESENTS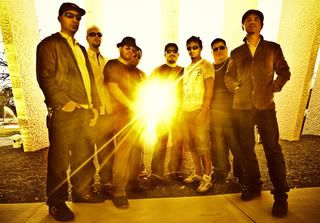 BROWNOUT
If ever a band could boast having a complex genealogical tree, that band is Brownout. The eight-piece, Latin funk ensemble based in Austin , Texas , is both offspring and germinating seed to Grammy-nominated Grupo Fantasma. The latter in turn traces its roots to when Austin based Blue Noise Band and The Blimp, from booming border town of Laredo , Texas , converged in its conception.
 
Brownout may well be Grupo Fantasma's psychedelic Latin funk little brother, an offshoot of the collective that regularly backs Prince, its latest incarnation, or even its alter ego. What they are not is the sprawling conjunto's side project. Brownout has taken Grupo Fantasma's funk roots and blown them up. In the process they've taken on a life and developed a unique sound all their own. Aguilas and Cobras, the group's new album on Six Degrees Records (9/15/09), stands as testament to their one of a kind evolution.
www.myspace.com/brownoutmusic
 
resident deejay:
JEREMY SOLE
(Afro Funke' / KCRW / Musaics)
www.kcrw.com/jeremysole
www.myspace.com/musaics
www.twitter.com/jeremysole
www.blip.fm/jeremysole

 
resident deejay:
GLENN RED
www.myspace.com/glenn_red
 
host:
ROCKY DAWUNI
www.rockydawuni.com
www.myspace.com/rockydawunimusic
 
afro funke' photography, booking & production:
CARY SULLIVAN
www.myspace.com/carysullivan
 
afro funke' promotion and production:
JORDAN ONEILL
www.myspace.com/jordaniscreative


*Plus Surprise Guest Deejays & Players of Instruments!!*
 
*Have your Birthday Party @ Afro Funke'! contact: afrofunke@yahoo.com*
 
*Drink specials every Thursday until 10:30pm!*
 
------------------:~0~:------------------
AFRO FUNKE': Thursdays @ Zanzibar
1301 5th St Santa Monica , CA 90401
9pm | 21+ (EVERYONE Must Have ID!)
310-451-2221| $10
ZanzibarLive.com| AfroFunke.com
------------------:~0~:------------------
UPCOMING:
SEPTEMBER 24, 2009
AFRO FUNKE' LIVE PRESENTS
SUBHIRA
www.subhira.cl
+
NOISETTES
listening party w/ lots of giveaways 
www.myspace.com/noisettesuk
------------------:~0~:------------------
 
TAKE A SEC TO JOIN THE FUNKE' FAMILY:
JOIN THE AF EMAIL BLAST
Add AFRO FUNKE' on: MYSPACE | TWITTER
------------------:~0~:------------------



*Exclusive Afro Funke' T-Shirts @ the club each week.
Plus hand made hats, bags, belts & more provided by:
www.bigalhats.etsy.com
------------------:~0~:------------------
 
Afro Funke' supports: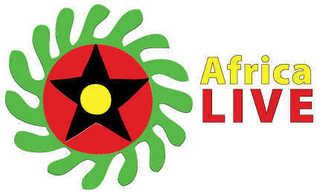 Africa LIVE! is a non-profit organization whose mission is to preserve, restore, and reinvigorate the Ghanaian music scene, creating public and industry awareness for its rich history and value, and commercial opportunities for artists and the community. Ghanaian international music star, Rocky Dawuni recognized the need to safeguard Ghana 's incredible music legacy. Through Africa LIVE! Dawuni plans to promote music education and appreciation in schools, provide schools and artists with access to instruments, venues and professional production assistance, and  foster musical collaboration between the U.S. and Ghana .
 
We will have an Africa LIVE! donation box available at Afro Funke' each week. Or you can contact africalivemusic@gmail.com for more information regarding events and donations.
 
------------------:~0~:------------------
With a little help from our friends:



------------------:~0~:------------------
 
"The most authentic thing about us is our capacity to create, to overcome,
to endure, to transform, to love and to be greater than our suffering. "
 
BEN OKRI
------------------:~0~:------------------
 

September 19th a pool party for you:
September 19th see Mark de Clive Lowe with Wiseacre and Yosaku:
September 25th-27th is EarthDance!!!
September 27th enjoy LA's best HOUSE spot:

Always fill your LIFE with LOVE and LAUGHTER ~ PEACE OUT